Report: Snowden Began NSA Data Breach While Working at Dell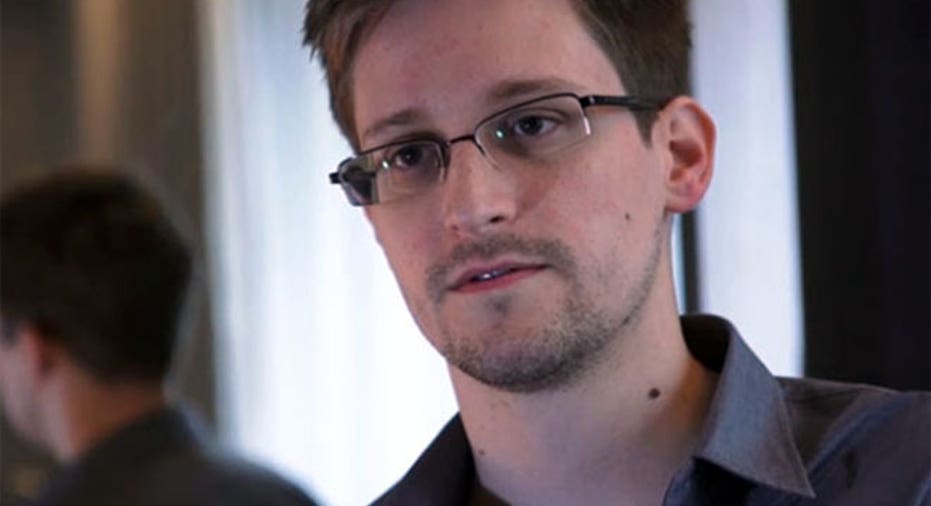 While ample attention has been paid to Edward Snowden's three-month stint at Booz Allen Hamilton (NYSE:BAH), a new report reveals the former intelligence contractor actually began downloading documents about U.S. surveillance programs while working at Dell (NASDAQ:DELL).
The disclosure that Snowden, the mastermind of one of the worst security breaches in American history, was employed by Booz Allen sparked criticism about U.S. contractors and sent the company's stock dropping.
However, Reuters reported that Snowden began downloading the documents about the National Security Agency's electronic spying program while he was working for Dell in April 2012, almost a year earlier than previously believed.
Snowden, who worked for the PC maker from 2009 until earlier this year, left an electronic footprint indicating when he accessed the documents, Reuters reported, citing U.S. officials and sources familiar with the matter.
Round Rock, Texas-based Dell declined to comment on the report.
A Dell spokesman also declined to comment to Reuters and said the company's "customer," which the news agency said is presumably the NSA, asked Dell not to talk about him publicly.
In June, Booz Allen confirmed Snowden was an employee for less than three months and was terminated on June 10 for violations of the company's code of ethics and firm policy.
"News reports that this individual has claimed to have leaked classified information are shocking, and if accurate, this action represents a grave violation of the code of conduct and core values of our firm," the company said in a statement at the time.
On Thursday Dell revealed a 72% drop in second-quarter profits as the tech company continues to grapple with slowing PC sales.
Next month Dell investors are scheduled to vote on a $24.8 billion go-private transaction from founder Michael Dell and private-equity firm Silver Lake Partners.
Shares of Dell were unchanged at $13.71 on Friday morning.