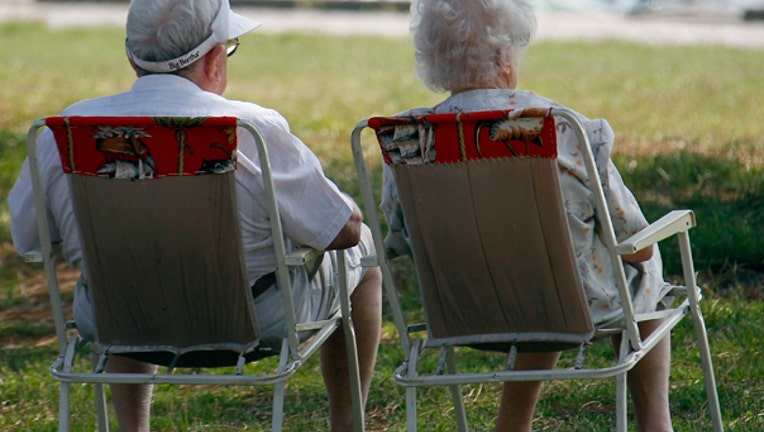 Seniors are driving more but dying less in crashes than they did two decades ago, according to a new report by the Insurance Institute for Highway Safety (IIHS).
Fatality rates dropped 55% between 1995 and 2008 for drivers age 80 or older. The numbers were also significant for those age 70 to 74, with a 32% decline during the same period, according to the IIHS.
Anne McCartt, the IIHS's senior vice president for research and co-author of the study, speculated that safer cars and healthier seniors with sharper motoring skills may be reasons for the drops.
She added that the study disputes the prevailing worry that mature drivers make highways more dangerous, now and in the future.
"This should help ease fears that aging baby boomers are a safety threat," McCartt noted in the report. "Even crashes among the oldest drivers have been on a downswing."
She continued: "No matter how we looked at the fatal crash data for this age group -- by licensed drivers or miles driven -- the fatal crash involvement rates for drivers 70 and older declined, and did so at a faster pace than the rates for drivers ages 35 to 54."
Fatality rates fell for almost every age group from 1995 to 2008, with a 26% drop for drivers and passengers age 35 to 54. But the death rates for one segment - 25 to 29 years of age - rose almost 38%, according to the institute.
The report also pointed out that while fatalities declined for drivers 80 or older, they still have the highest death rates in the country. Teenagers and people in their 20s had the next highest rates.
Road time for seniors rises
Mature motorists are apparently driving more, although they still drive less miles each year than middle-aged drivers. The senior group that gets behind the wheel the most are those 75 and above -- their average annual mileage jumped by more than 50% from 1995 to 2008, according to the IIHS.
"The fact that older drivers increased their average mileage may indicate that they are remaining physically and mentally comfortable with driving tasks," the institute said.
The report added that older motorists are often "self-regulating" when they see their skills slipping and compensate by not driving at night, during bad weather or at rush hour. They also void taking long, more exhausting trips.
The IIHS noted that several auto safety innovations have aided seniors, as well as all drivers. Side air bags, stability systems that reduce rollovers and crash-avoidance technology with automatic braking have been instrumental in preventing accidents and deaths, the institute said.
AARP cheered the IIHS report, saying in a written statement that it "dispels common misconceptions and reveals positive trends related to older drivers."
Seniors and auto insurance
Older drivers often pay higher auto insurance premiums because insurers often see them as greater underwriting risks. But there are ways seniors can lower their rates -- here are five steps suggested by Penny Gusner, the consumer analyst for CarInsurance.com:
1. Can you lower the mileage? "You can get a discount of 5 to 10% off your premiums if you let your insurance company know that you no longer commute or drive long distances," says Gusner. "If you switched from driving 12,000 miles per year to 5,000 miles, that should get you a discount."
2. Try a pay-as-you-drive (PAYD) device. Gusner says some seniors can get a discount of 5 to 10%, in some cases up to 40%, for a usage-based-insurance (UBI) insurance program. "This can be good for a mature driver because you'll pay less if you don't brake as hard or if you don't drive during peak hours," says Gusner.
Progressive's Snapshot product is probably the best known, but most of the major insurers -- including State Farm, Allstate, The Hartford and Esurance -- offer similar plans.
3. Brush up in class. "Most states require car insurance companies to offer a mature driver discount if you take an accident-prevention course," says Gusner, adding that the discounts vary from 5 to 15%.
Most companies define "mature driver" as someone 55 or older and require proof that you completed the course, which in some cases can be taken online.
4. Drop a driver. Gusner says some states mandate that all licensed drivers in a household must have car insurance, but in others you can exclude a driver who no longer drives to reduce your rates.
5. Say yes to a safer car. Many insurers will give discounts for cars with anti-theft devices, airbags and anti-lock brakes. Gusner's advice? Just ask your insurer what's offered.
The original article can be found at Insurance.com:Report: Senior driving deaths dip since 1995