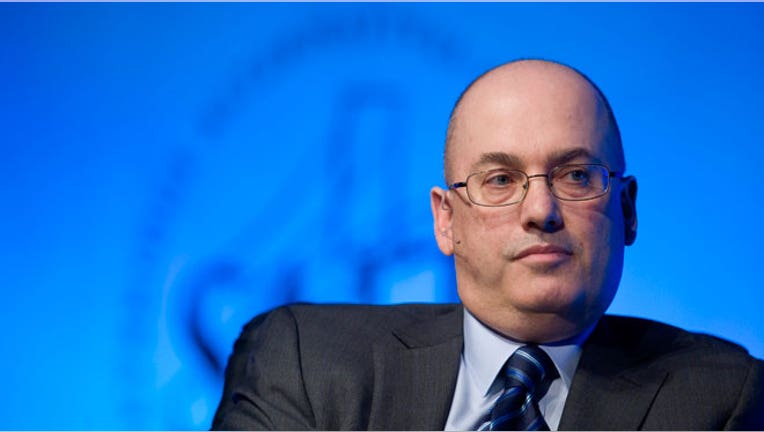 Hedge-fund giant SAC Capital Advisors is reportedly steeling itself for an exodus of at least $1 billion in client funds as investors fear ongoing pressure from the U.S. and the Securities and Exchange Commission.
A large withdrawal from clients could further raise the pressure on SAC Capital and its founder Steve Cohen just weeks after the SEC sent the hedge fund a so-called Wells Notice, indicating it is the target of a formal investigation.
According to The Wall Street Journal, SAC execs have been warning advisers and senior employees to expect client withdrawals of at least $1 billion, representing almost 17% of the money the hedge fund manages for outside investors. SAC also manages about $8 billion that belongs to Cohen and the hedge fund's employees.
Stamford, Conn.-based SAC Capital didn't immediately respond to a request for comment.
The withdrawal estimates may fluctuate as SAC investors have until February 15 to formally request redemptions in order to receive the cash before the end of the first quarter.
Even if investors request SAC return all of their cash, they will only be able to collect their money 25% at a time, every three months starting in March, the Journal reported.
Founded in 1992, SAC Capital is one of the most prominent hedge funds in the U.S. and its impressive returns allow it to charge hefty fees to manage clients' money.
But the hedge fund has been in the regulatory spotlight in recent years due to insider-trading accusations, highlighted by charges brought in November against former portfolio manager Mathew Martoma, the sixth former SAC employee to be charged with insider trading in just three years.
The federal government has accused Martoma of earning millions and avoiding losses of about $276 million by trading on confidential drug-trial information obtained from a doctor.
Among the clients that have requested SAC return its funds are Titan Advisors and French banking giant Societe Generale, the Journal reported.
Also, Citigroup (NYSE:C) has advised its pension plans to submit redemption requests to SAC, the paper said.