Report: Roche Eyes $15B Financing Package to Acquire BioMarin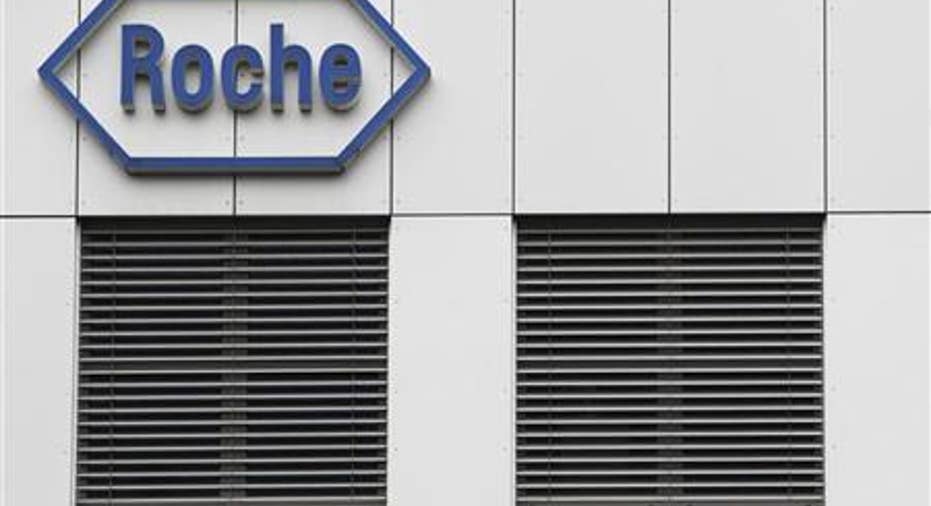 In a move that could help the Swiss drug giant diversify its products, Roche is reportedly cobbling together up to $15 billion in financing to make a play for U.S. rare disease treatment maker BioMarin Pharmaceutical (NASDAQ:BMRN).
A possible combination would represent the latest deal in the drug space, highlighted by Amgen's (NASDAQ:AMGN) recent $10.5 billion buyout of Onyx Pharmaceuticals (NASDAQ:ONXX).
According to dealReporter, Roche's $15 billion fundraising effort is being led by Swiss banking titan UBS (NYSE:UBS), which is willing to stump up to $5 billion for the possible takeover.
Roche's senior management team was planning to approach BioMarin at its R&D day this week, but it's unclear if a formal approach was made, the report said.
However, Roche CEO Severin Schwan pushed back against the report, telling Bloomberg News on Thursday that the company isn't raising financing.
"We don't have a need to raise cash," Schwan told Bloomberg while declining to comment on "rumors" of a deal for BioMarin. Roche listed $3.9 billion in cash and equivalents on its balance sheet as of the end of June.
Neither Roche nor BioMarin responded to a request for comment.
Shares of San Rafael Calif.,-based BioMarin soared about 10% on the dealReporter news, but quickly pared those gains on Schwan's comments. BioMarin was recently up 1.86% to $78.93.
One source told dealReporter that Roche is likely to have to pay between $95 and $105 per share for BioMarin, whose board is unlikely to entertain a bid for less than $100.
JPMorgan Chase (NYSE:JPM) and Goldman Sachs (NYSE:GS) may assist raising money for the possible BioMarin deal and Citigroup (NYSE:C) is advising Roche, dealReporter reported.
In addition to the Onxy takeover, there have been a number of other deals in the pharmaceutical world, including Perrigo's (NASDAQ:PRGO) $8.6 billion acquisition of Elan (NYSE:ELN) and Actavis (NYSE:ACT) buying Warner Chilcott (NASDAQ:WCRX) for around $11 billion.