Report: RIM Suitors Spooked by Shrinking U.S. Share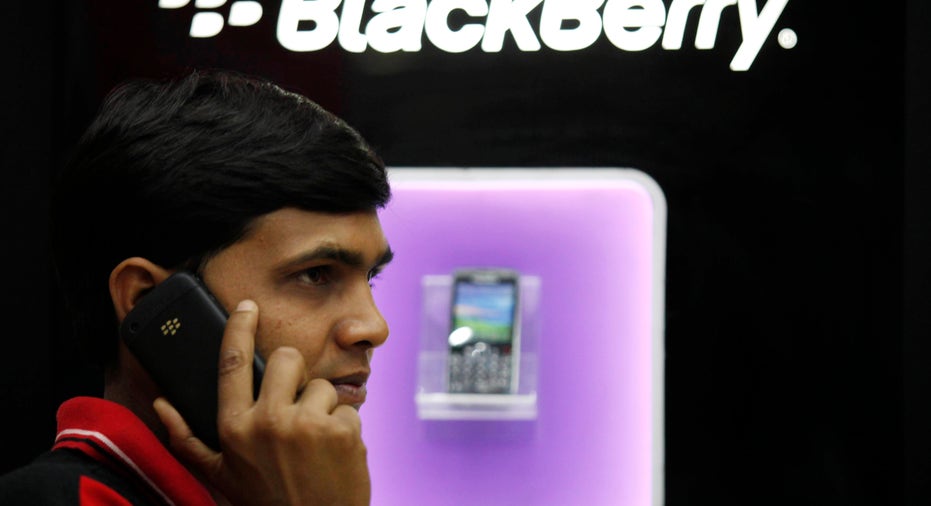 Microsoft (NASDAQ:MSFT) and a number of other would-be Research in Motion (NASDAQ:RIMM) acquirers were reportedly turned off by the BlackBerry maker's quickly shrinking market share in the pivotal U.S. market.
According to Toronto's Globe and Mail, software giant Microsoft and handset maker Nokia (NYSE:NOK) did a financial analysis of an acquisition of Canada's RIM, but were scared away by the alarming deterioration of its position in the U.S., which it once dominated.
Reports earlier this week indicated Microsoft and Noka flirted with the idea of making a joint bid for RIM, but the status of the talks remained unclear.
Additionally, unspecified private-equity funds explored a potential buyout of Waterloo, Ont.-based RIM, but were likewise spooked by the U.S. picture, which makes it unclear how much debt the company could absorb via a leveraged takeover, the Globe and Mail reported.
The report helped send RIM's stock 1.16% lower to $13.62 Thursday morning, erasing some of RIM's 10.1% surge on Wednesday that was fueled by the Microsoft/Nokia news.
All of the M&A talk surrounding RIM this week underscore the pressure management is under to take bold action to stem the bleeding and the precipitous share drop that has made the company a takeover target. Even after the Wednesday rally, RIM has plummeted 76% so far this year.
A slew of activist shareholders, led by Jaguar Financial, have urged RIM co-CEOs Jim Balsillie and Mike Lazardis to put at least part of the company up for sale.
However, RIM's board wants management to focus on implementing a turnaround plan focused on new devices, restructuring and a better use of its assets, Reuters reported.