Report: RBS To Shed Up To 30K Jobs This Year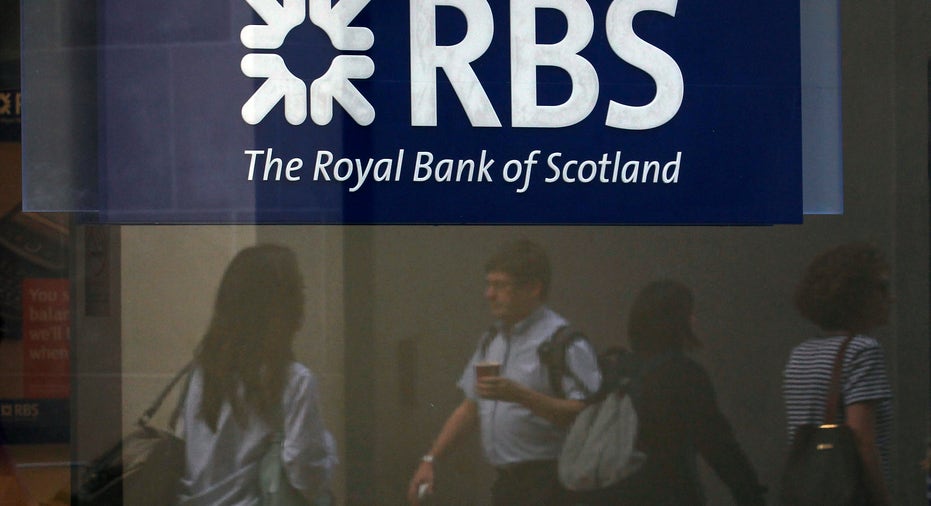 RBS (NYSE:RBS) will reportedly reduce its headcount by 30,000 people this year as it spins off its Citizen's Bank subsidiary through a planned initial public offering and reduces headcount in its investment bank and certain retail businesses.
While the Financial Times reported that cuts could begin as early as next week, an internal memo sent to RBS employees on Friday confirmed there would be no specific numbers released next week, though the company did tell employees it would expand on its strategic review when it releases fourth-quarter earnings on Feb. 27.
RBS would not comment on the reports or memo.
The proposed 25% staff reduction comes after CEO Ross McEwan in a video this week said that his aspiration is "not to run the world's biggest bank" but to run "the best bank in the UK," no matter the size.
"I have made it a priority to listen: to our staff, to public opinion, and to our customers," he wrote in an article posted in The Guardian. "It has been both sobering and illuminating. It has shown me the depth of feeling toward the bank, and the scale of the changes needed to rebuild trust."
The bank, which is still owned 82% by taxpayers and the British government, currently employs some 120,000 people. More than half of the job cuts are expected to derive from the planned IPO of Citizen's Bank later this year, which employs 18,500.
The Financial Times said other cuts could be in its UK retail business, Williams & Glyn, as well as in its investment bank and other international operations.
RBS was rescued at the height of the 2008 financial crisis in a 45.5 billion pound ($75.80 billion) bailout from the British government.
Shares of RBS were up 1.3% to $12.08 in recent trade.