Report: Nokia Plans Product Blitz in October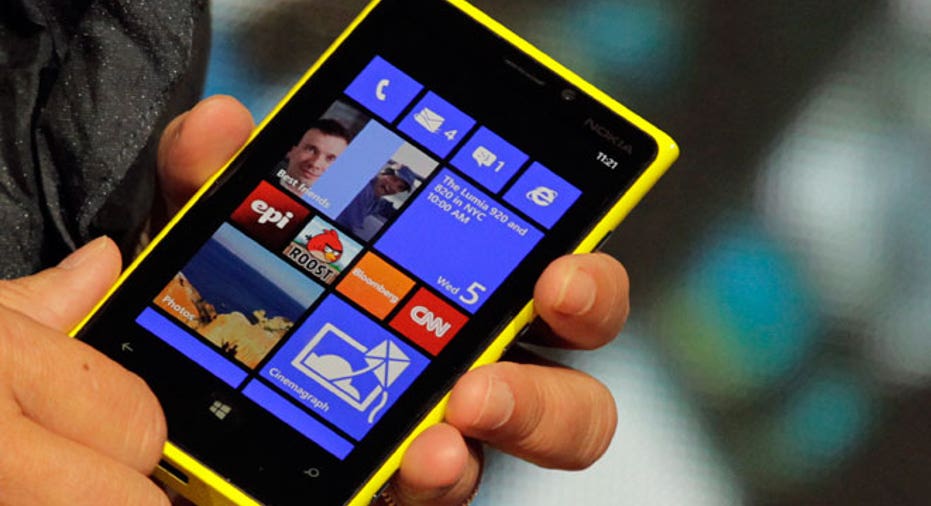 Nokia (NYSE:NOK) reportedly intends to reveal six new mobile devices, including its first tablet, at an event next month in Abu Dhabi, the Finnish company's first major product launch since selling its devices unit to Microsoft (NASDAQ:MSFT).
According to The Wall Street Journal, Nokia's product blitz will include several Lumia smartphones that run Microsoft's Windows Phone mobile operating system. The tablet will run Windows 8. Also in the pipeline are lower-end devices based on Nokia's S40 platform.
A Nokia spokesperson said the company doesn't comment on rumors or speculation. Nokia announced on Tuesday that it will hold an event on Oct. 22 but withheld any details.
Nokia, which once the global market for mobile devices, signed a pact more than two years ago to exclusively use Windows Phone software for its smartphones. The company has gained some traction after launching new Lumia smartphones last fall.
Looking to strengthen its position in the smartphone market, Microsoft agreed earlier this month to buy Nokia's handset unit and license its patents for $7.2 billion. The transaction is expected to close in the first quarter.
The report added that the new Lumia devices will remain under the Nokia brand. After the deal closes, Nokia's name brand will no longer be used on its devices.
Nokia originally expected to hold a New York product event in September but delayed the launch following its agreement with Microsoft.
According to several other reports, Nokia has had internal discussions about a possible tie-up with French company Alcatel Lucent (NYSE:ALU) once the Microsoft deal is completed. The company, which recently bought Siemens (NYSE:SI) out of their NSN wireless joint venture, is said to be considering several options for its future business strategy.
Shares of Nokia were down four cents at $6.59 late Thursday morning. Microsoft was trading 25 cents higher at $32.76, paring earlier gains. Alcatel Lucent was up 2.8% at $3.68.