Report: Nokia Opts Against Alcaltel-Lucent Deal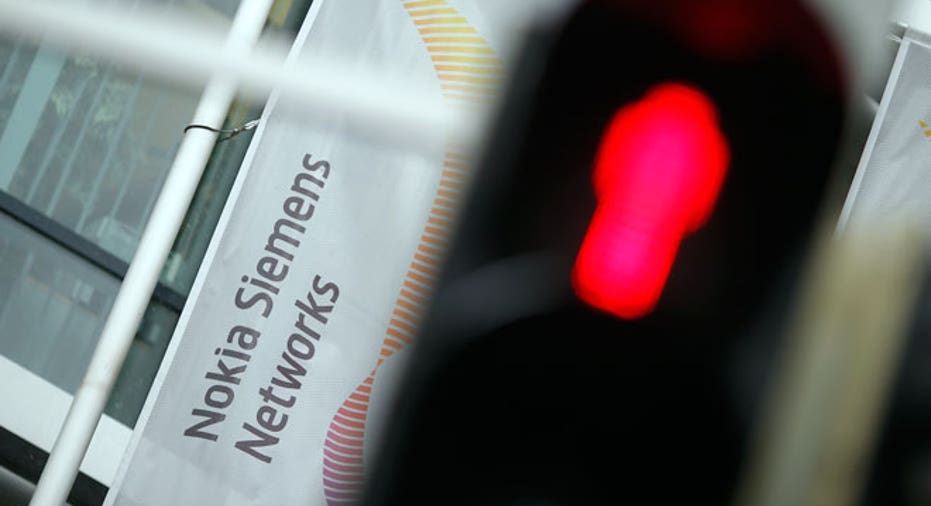 Nokia (NYSE:NOK) explored various options but reportedly won't pursue a deal to acquire parts of telecom equipment maker Alcatel-Lucent (NYSE:ALU).
The Finland-based company is in the process of selling its device business to Microsoft (NASDAQ:MSFT), and its shareholders approved the deal in a vote on Tuesday.
Nokia, which will be left with its NSN networks business, was said to be weighing acquisitions for when the $7.2 billion transaction with Microsoft closes early next year.
According to The Wall Street Journal, Nokia decided against initiating formal talks with Alcatel-Lucent.
The French company's IP-routing and wireless division were of particular interest to Nokia, the report noted.
The Journal said one person familiar with Nokia's plans said it will likely reconsider a potential deal with Alcatel-Lucent periodically.
Talk of a deal between Nokia and Alcatel-Lucent has long been the subject of speculation. The two sides discussed potential tie-ups as recently as late 2012 and early this year, according to the newspaper.
A Nokia spokesperson said the company never comments on rumors or speculation.
Last month, Alcatel-Lucent revealed plans to slash a net total of 10,000 jobs, or 15% of its global workforce, in an attempt to stem billions of euros in losses.
The company has logged just one full-year profit since its creation seven years ago. A restructuring plan led by Chief Executive Michel Combes aims to cut $1.36 billion in costs, sell $1.36 billion in assets and turn the company's attention away from older products.
Nokia shares slid 1.6% to $7.93 Tuesday morning. Alcatel-Lucent was up 1.2% at $4.08.