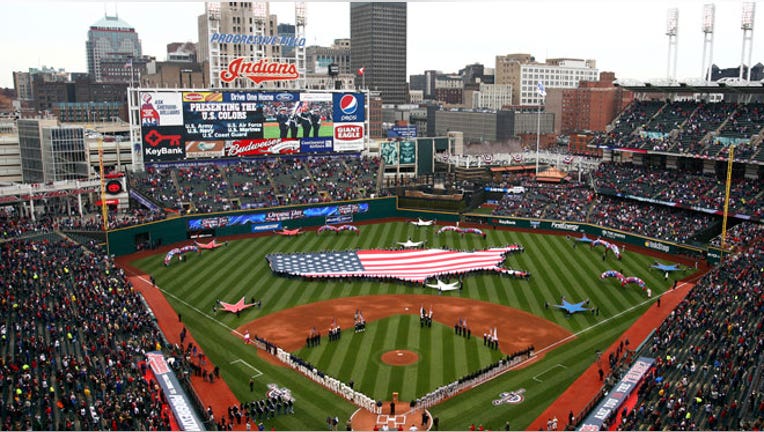 Regional sports networks are in talks with Major League Baseball to acquire the rights to mobile streaming for local games, according to a New York Post report on Friday.
MLB owns the digital rights to all games, and local games are currently blacked out on the league's MLB.TV service. For instance, fans living in the New York area can't access live streams for Mets and Yankees games.
The Post said regional sports networks, which are owned by Comcast (NASDAQ:CMCSA), Time Warner Cable (NYSE:TWC), 21st Century Fox (NYSE:FOXA) and others, are concerned they are losing viewers amid a shift to mobile content.
21st Century Fox is the parent company of FOX Business.
The paper quoted a source as saying the talks have recently "intensified," and the two sides hope to have an agreement this year.
A spokesperson for MLB didn't respond to a request for comment.
Subscriptions to MLB.TV cost up to $130 a season and provide streaming access to the television feeds for out-of-market games. Revenue generated by MLB.TV is shared with all 30 teams, which negotiate their own rights deals with TV networks.
For teams, expanding those agreements to include mobile viewers could enable them to ask for more in rights fees. In turn, if regional sports networks obtain streaming rights to in-market games, they would likely seek to charge cable and satellite companies more money.
Talk of a potential shakeup for MLB streaming comes as networks and pay-TV providers widely promote "TV everywhere" options to keep viewers watching when they leave their homes.
Discovery Communications (NASDAQ:DISCA), one of the most notable holdouts in the shift to mobile viewing, announced a deal with Time Warner Cable in November to give subscribers online access to full episodes.