Report: Motorola Looking to Exit Wireless LAN Business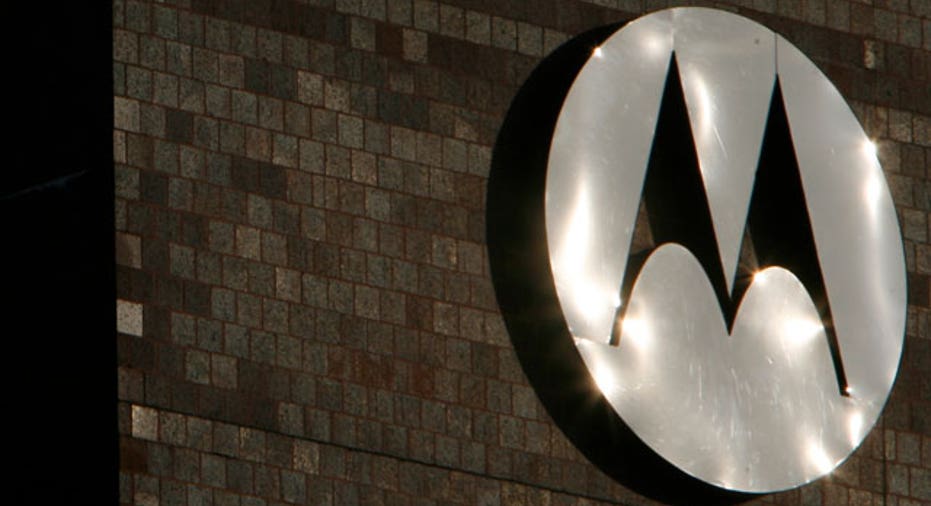 Motorola Solutions Inc (NYSE:MSI) is exploring the sale of its underperforming wireless LAN business, which has grappled with declining share in a market dominated by rivals such as Cisco Systems Inc (NASDAQ:CSCO), people familiar with the matter said.
An exit from the wireless LAN market would come as Motorola, the provider of data communications and telecommunications equipment, seeks to focus on its core government and public safety division.
Motorola Solutions, which succeeded Motorola Inc following the spin-off of the mobile phones business into Motorola Mobility in 2011, provides communication services for the U.S. government and other enterprise customers. Motorola Mobility was later sold to Google Inc (NASDAQ:GOOG) for $12.5 billion.
The wireless local area network unit, which is under Motorola Solutions' enterprise division, has struggled amid competition from top players including Aruba Networks Inc (NASDAQ:ARUN) and Hewlett-Packard Co (NASDAQ:HPQ), as well as smaller players such as Ubiquiti Networks Inc.
"It's a tough market. It's being squeezed from the top by Cisco and from the bottom by Ubiquiti," said one of the people familiar with the matter, adding that the talks are at an early stage.
The people asked not to be named because the matter is confidential. Motorola declined to comment.
The Motorola unit's revenues declined by a mid-single digit percentage point in the second quarter, following a massive 30 percent decline in the first quarter. The business had $216.7 million in 2012 revenues, roughly 8 percent of the $2.71 billion enterprise business.
The global enterprise wireless LAN business is expected to be a $4 billion market for 2013, according to research firm Dell'Oro group. Cisco is the market leader, with nearly 55 percent of the market segment revenue, followed by Aruba at just over 12 percent.
The value of Motorola's wireless LAN business could not be determined.
Motorola Solutions, which has a market value of just over $16 billion, dominates the two-way radio market with its land-mobile-radio systems and public-safety products, and the U.S. government is its largest customer. The company's government business brought in nearly 70 percent of its total revenue last year.
The current attempt to shed the wireless LAN unit follows other divestitures Motorola Solutions has undertaken since 2011.
The company sold its wireless network assets to Nokia Siemens Networks for $975 million in 2011, and later that year sold small broadband networks units to buyout firm Vector Capital for an undisclosed sum.
Motorola Solutions cut its revenue forecast in July for the second time in three months because of declines in its enterprise business.
Earlier this year, the company's chief executive said that revenue declines in the wireless LAN business were due to a "failure to execute" rather than market forces, and said the company had not done a "good enough job" selling wireless LAN products as part of its managed service offering, rather than as stand alone products.
"We have consistently lost share in WLAN and we just haven't executed that well. Now it is a little bit more embryonic in terms of our strategic change from product to managed services but we've got to do a better job," Chief Executive Greg Brown told analysts in April.