Report: Morgan Stanley Mulls Expanded Buyback Program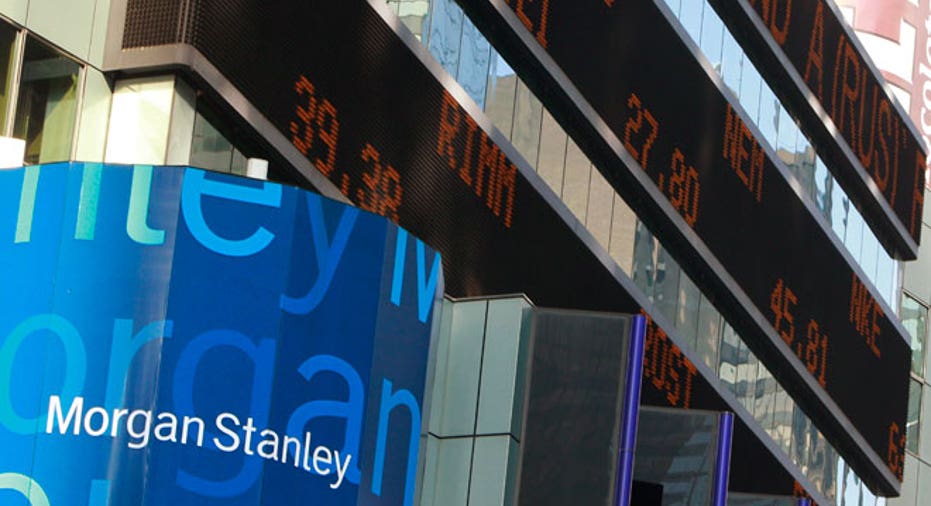 Fresh off its big third-quarter earnings beat, Morgan Stanley (NYSE:MS) is reportedly considering a bid to return more cash to investors next year through stepped-up share buybacks.
Morgan Stanley resumed its stock repurchases earlier this year for the first time since the financial crisis that nearly drove it out of business.
Earlier this month, the investment bank distinguished itself from rival Goldman Sachs (NYSE:GS) by revealing a 50% surge in revenue and stronger-than-expected profits thanks to soaring equities trading revenue. Morgan Stanley also has seen the cost to insure its debt tumble below that of Goldman for the first time since the '08 crisis.
According to The Wall Street Journal, improving profits and the completed acquisition of Citigroup's (NYSE:C) Smith Barney brokerage business have helped bolster Morgan Stanley's case to regulators for a bigger buyback than this year's $500 million program.
The Federal Reserve needs to sign off on share repurchase and dividend moves by big U.S. banks.
Morgan Stanley hasn't decided what to request for 2014 or if the buyback target will exceed the $500 million from this year, the Journal reported, adding that the picture may become clearer this week when the Fed details how banks should conduct stress tests on their balance sheets.
New York-based Morgan Stanley declined to comment on the report.
In deciding its capital plans for 2014, Morgan Stanley will have to balance its desire to return cash to shareholders amid strong results with a continued push by regulators to ensure large banks keep adequate capital cushions.
Last year, Citigroup (NYSE:C) suffered an embarrassment after the Fed declined to approve its capital plans, a move that was later cited as a factor behind the bank's ouster of then-CEO Vikram Pandit.
Despite its big earnings beat, Morgan's return on equity, which is closely watched by regulators, is still below that of some of its rivals.
Morgan's return on average common equity, excluding debt valuation changes, jumped to 6% during the first nine months of the year, compared with 4.9% the year before. Goldman's return on average tangible common shareholders' equity stood at 11.1% during the first nine months of the year, compared with 11.6% during 2012.
Yet earlier this year it completed its takeover of Smith Barney by acquiring the remaining 35% stake in the joint venture for $4.7 billion. That means Morgan Stanley will no longer need to share profits with Citi.
Shares of Morgan Stanley ticked up 0.24% to $29.04 Tuesday morning. The bank's shares have soared 51.5% so far this year, compared with 23.5% for the S&P 500.