Report: Morgan Eyes $5B Bond Sale in Japan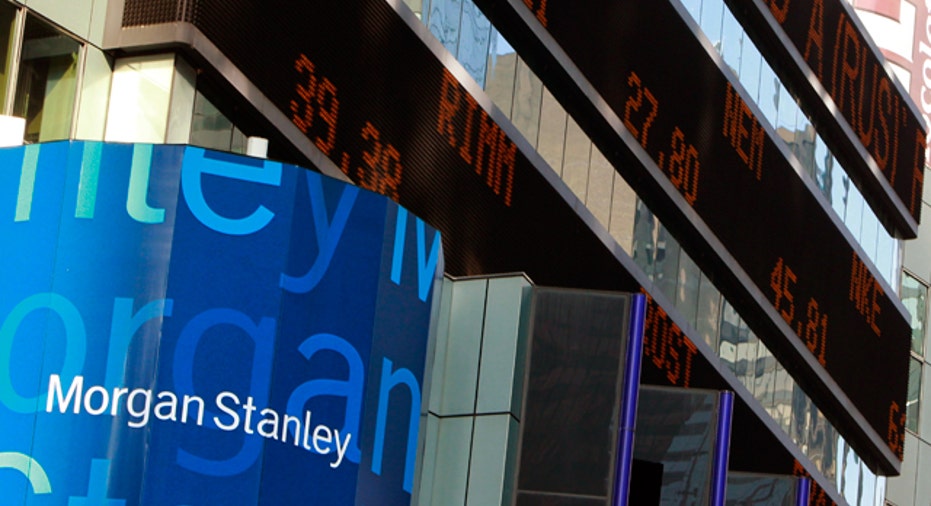 Embattled Morgan Stanley (NYSE:MS) is reportedly considering raising $5 billion via a Japanese bond sale as the U.S. financial services company continues to fight off market fears about its exposure to Europe's debt debacle.
According to Bloomberg News, New York-based Morgan Stanley filed a shelf registration on Tuesday with Japan's Finance Ministry to raise as much as $5 billion by selling bonds to investors there.
The registration permits Morgan to sell uridashi bonds, which is debt issued outside of Japan for sale mainly to Japanese retail investors, the news agency reported. The sale can be held anytime between October 12 of this year and October 11, 2013.
The report about raising $5 billion comes as Morgan Stanley struggles to fend off rumors about its exposure to French banks, which have plummeted due to their ties to toxic Greek sovereign debt.
The news failed to halt selling in shares of Morgan Stanley, which had plummeted 17% in the previous two sessions. Morgan's stock slumped to a fresh 52-week lows Tuesday morning,  and was recently off 6.72% to $11.62 Tuesday morning.
The cost to insure Morgan Stanley's bonds against default leaped to the highest level since October 2008 and is well above the cost to insure other big banks, Reuters reported, citing research firm Markit.
Morgan's largest shareholder, the Mitsubishi UFJ Financial Group, issued a statement late Monday saying it remains "firmly committed" to the companies' alliance.
The markets have set their sights on Morgan due to its relative small size compared with giants like Goldman Sachs (NYSE:GS) and its need to fund its business through debt markets, which can be subject to freezes during times of stress. During the 2008 financial crisis, the bank was saved by help from the U.S. government's emergency programs and a $9 billion investment from Tokyo-based Mitsubishi.
After reports swirled about heavy exposure to French banks, people familiar with Morgan Stanley's finances told The Wall Street Journal over the weekend the company's net exposure, including account hedges, is about zero.