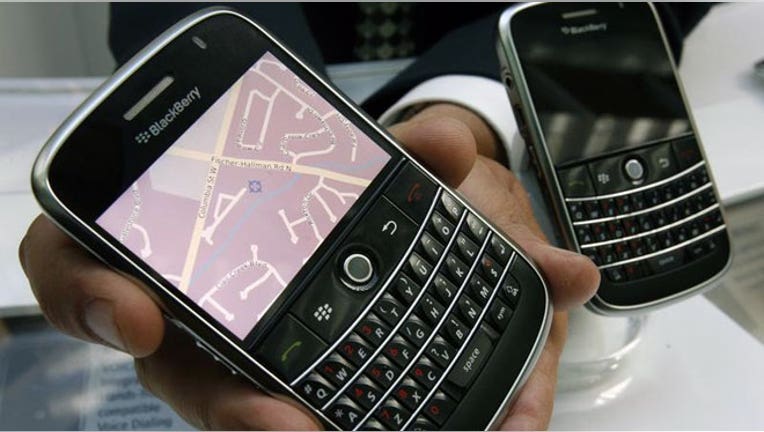 BlackBerry (NASDAQ:BBRY) may have to cut more jobs on top of the thousands it axed last year as it continues to trudge through a lengthy restructuring, according to a report by the Wall Street Journal.
The report, citing a handful of anonymous sources, did not say how many jobs would be affected, however positions impacted would likely be across middle management in the sales and support divisions, it said.
BlackBerry told Fox Business on Wednesday it would not comment on "rumors or speculation," but added that it has an "ongoing commitment to maintaining (its) strong financial position and driving efficiency and reducing costs throughout the organization."
The Canadian mobile device maker, once a smartphone juggernaut, has been struggling to catch up to larger rivals Apple (NASDAQ:AAPL) and Samsung. It had hoped the launch of its new BlackBerry 10 platform earlier this year would revitalize sales.
However, one investor at an annual conference on Tuesday called the launch a "disaster" and several expressed serious concerns about soft U.S. sales, the Journal reported.
BlackBerry CEO Thorsten Heins said the tech giant "obviously did not deliver what analysts and investors expected in the short term," but said the company is working day and night to deliver improvements.
As part of an overhaul that has spanned several years, BlackBerry, previously known as Research in Motion, laid off 5,000 people last year. Yet, selling, general and administration expenses, which include wages, rose 23% year-over-year to $673 million in the first quarter.
Its shares have been battered over the last two weeks, falling about 36% since its June 28 earnings report, and it has been handed several downgrades by numerous brokerages. BlackBerry shares slumped another 4% to $9.27 on Wednesday.
BlackBerry previously revealed an adjusted first-quarter loss of $84 million, or 13 cents a share, missing Wall Street expectations. Sales grew slower than hoped as smartphone shipments of 6.8 million proved a large disappoint to Wall Street's 7.41 million consensus estimate.