Report: Microsoft May Make Another Run at Yahoo!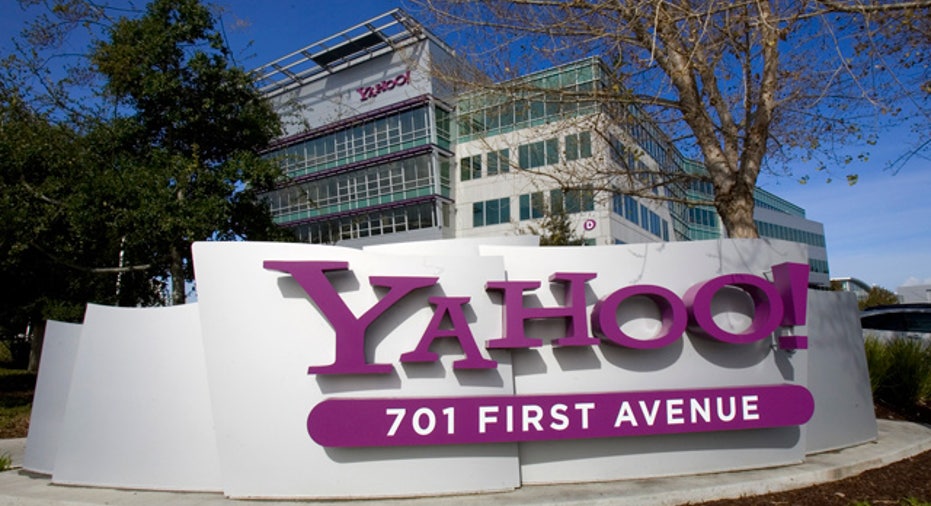 Three years after a failed buyout bid, technology heavyweight Microsoft (NASDAQ:MSFT) is reportedly eyeing another run at struggling Internet company Yahoo! (NASDAQ:YHOO).
According to Reuters, Microsoft may decide to bring on a partner to go after Sunnyvale, Calif.-based Yahoo!, which has a number of potential suitors circling it after having ousted CEO Carol Bartz last month.
Microsoft, which is headquartered in Redmond, Wash., could team up with a number of buyout shops, including Providence Equity Partners, Hellman & Friedman and Silver Lake Partners, Reuters reported. China's Alibaba, which is partially owned by Yahoo!, and Russia technology investment firm Digital Sky Technologies, could also join Microsoft in the takeover effort, the wire service reported.
The report sent shares of Yahoo! spiking more than 10% as it appeared to be the first time Microsoft was mentioned as a possible bidder for the company, which has lost serious Internet advertising market share in recent years to both Google (NASDAQ:GOOG) and Facebook.
However, sources told All Things D, The Wall Street Journal's tech blog, that Microsoft has taken pains to communicate it is not going to be among the bidders "in any significant manner."
The blog also reported that Microsoft has told other bidders it won't team up with them, but may consider making a "token investment" to help seal the deal in an effort to make sure Yahoo! remains a stable search and advertising partner of Microsoft's.
The Reuters reported conceded Microsoft has not yet decided on making an offer for Yahoo! and there are internal divisions on the matter.
After closing up 10.10% to $15.92, shares of Yahoo! dipped sharply lower in late trading as the All Things D report circulated. Yahoo! was recently down 3.14% to $15.41.
Money would seemingly not be a major concern for Microsoft, which has more cash sitting on its balance sheet than almost any other technology company.
Under CEO Steve Ballmer, Microsoft made a splash in the M&A world earlier this year by acquiring Skype for $8.5 billion -- a price tag that at the time was considered lofty.
In 2008 months before the financial crisis sent stocks plummeting to multiyear lows, Microsoft offered to acquire Yahoo! for $44.6 billion. Yahoo!, which is now worth just over $18 billion, rejected the offer, saying it undervalued the company.
Last month Yahoo! ousted Bartz, a former CEO of Autodesk (NASDAQ:ADSK), amid frustration with the company's slow turnaround.
According to published reports, a slew of companies are eyeing a bid for Yahoo!, including Alibaba and News Corp. (NASDAQ:NWSA), which is the parent of FOX Business.