Report: Microsoft Investors Campaigning for Mulally, Lawrie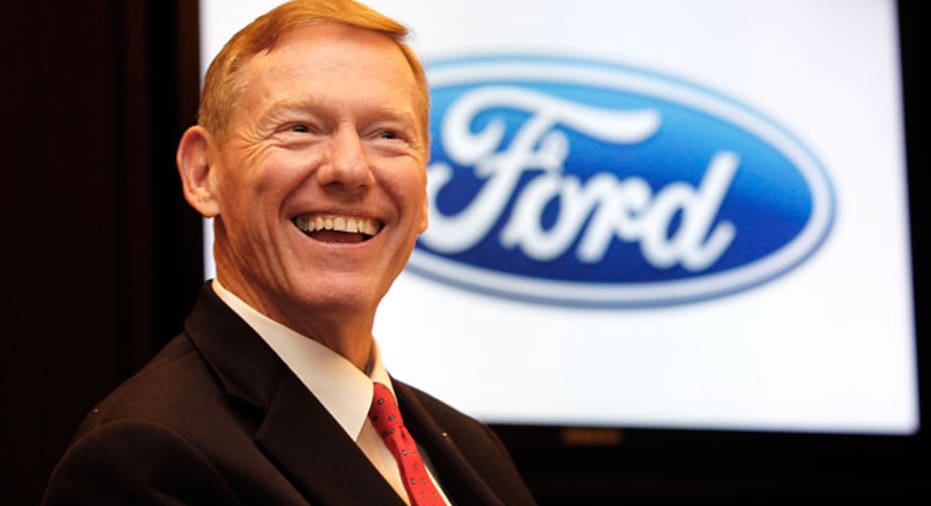 Some of Microsoft's (NASDAQ:MSFT) top investors are reportedly campaigning for Ford (NYSE:F) Chief Executive Alan Mulally and Computer Sciences (NYSE:CSC) CEO Mike Lawrie, urging the company to seek a turnaround expert to replace Steve Ballmer.
The Redmond, Wash.-based software titan announced last month that Ballmer plans to retire within a year.
Since then, speculation has been rampant over Microsoft's candidates for the position. Stephen Elop, a former Ballmer lieutenant at Microsoft and the outgoing CEO of Nokia (NYSE:NOK), was rumored to be on the short list. Last week, Microsoft unveiled a $7.2 billion deal to buy Nokia's smartphone business and license its patents, bringing Elop back into the fold.
Reuters reported Friday that Ford's board of directors is willing to let Mulally leave his post early, with the chief considering other high-profile jobs. A Ford spokesperson told FOX Business that no changes were made to the company's original plans to keep Mulally as president and CEO through at least 2014.
On Tuesday, Reuters said at least three of the top 20 investors in Microsoft have urged the company to add Mulally and Lawrie to the short list for CEO.
A representative of Microsoft didn't immediately respond to a request for comment.
Mulally and Lawrie have built reputations for giving companies a second wind, while Mulally is the more widely-known of the two for leading the turnaround at the nation's second-largest automaker.
Lawrie, who joined Computer Sciences in 2012, is a longtime IT executive who led a complex turnaround at U.K.-based financial software company Misys. Reuters cited sources as saying Lawrie spent three decades at IBM (NYSE:IBM) working alongside John Thompson, who is leading Microsoft's special board committee conducting the CEO search.
The special committee, along with its advisers, has been meeting with shareholders after Ballmer made his decision to retire, sources told Reuters. Microsoft told investors in one of its meetings that it started with a list of 40 internal and external candidates and has been narrowing it down.
Microsoft Chairman and co-founder Bill Gates, who remains the company's largest shareholder with a 4.8% stake, is on the special committee of four board members. He will likely have a veto on the new CEO choice, the report noted.
Shares of Microsoft jumped nearly 1.7% to $32.18 after the report.