Report: MetLife Nears Giant Deal for Meadowlands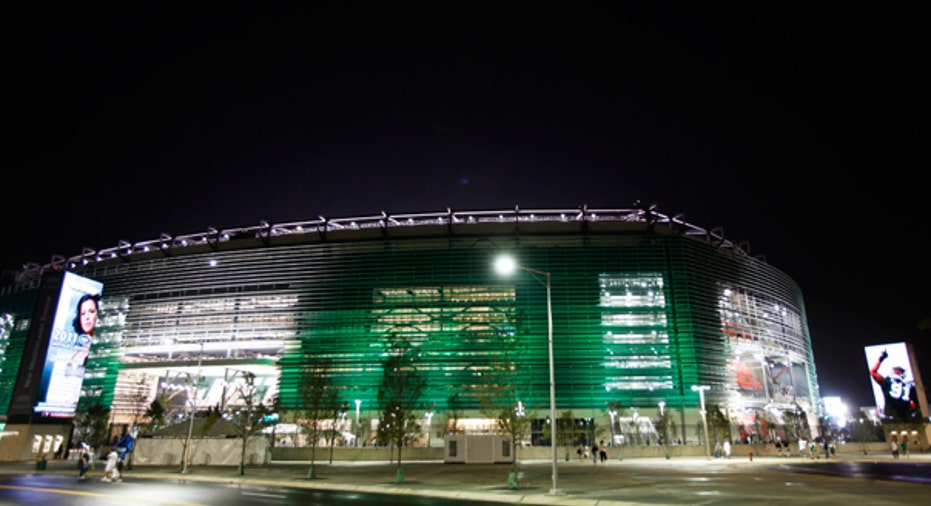 In a possible sign the naming-rights market has come out of hibernation, insurance giant MetLife (NYSE:MET) is reportedly nearing a naming-rights deal for New Meadowlands Stadium worth between $17 million and $18 million a year.
According to the Sports Business Journal, talks have been characterized as very advanced, but not complete.
The year-old stadium, which cost $1.6 billion to build and will be the site of the 2014 Super Bowl, is among a number of high-profile venues without a naming-rights deal.
The home of the New York Jets and New York Giants nearly reached a more lucrative agreement worth a reported $25 million to $30 million a year with Allianz, but it was scuttled in 2008 by local opposition to the German insurers ties to Nazis in Hitler's Germany.
MetLife would join a number of other insurers who have gotten into the naming-rights game, including Progressive (NYSE:PGR), which has a deal with the Cleveland Indians, and Farmers, which is paying $20 million to $23.33 million a year for the proposed Los Angeles football stadium.
New York-based MetLife already has a cornerstone deal at the Meadowlands worth $7 million annually, the Sports Business Journal reported. The other three cornerstone partners, which have their names garnered on one of the four main entrances, are Anheuser-Busch InBevs (NYSE:BUD) Bud Light, PepsiCo (NYSE:PEP) and Verizon (NYSE:VZ).
Shares of MetLife gained 0.70% to $41.65 Tuesday morning, trimming their 2011 loss to under 7%.