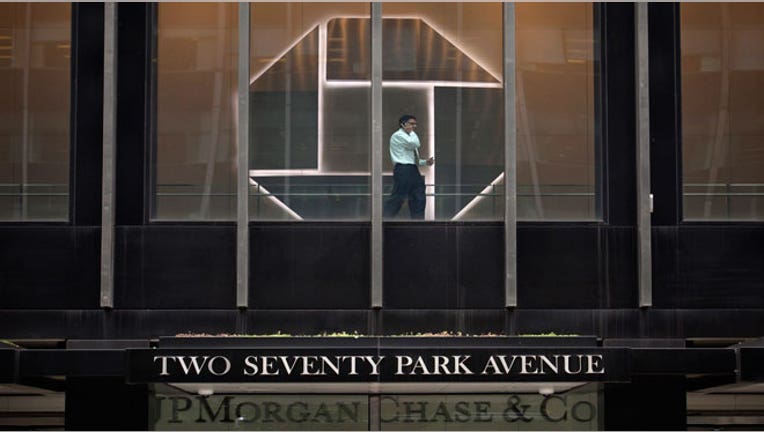 JPMorgan Chase & Co, the world's biggest dealer in over-the-counter metals derivatives, has added its metals futures brokerage to the sale of its physical commodities business, sources familiar with the matter said.
The sale also now includes its London Metal Exchange (LME) open outcry floor trading team, one of the largest on the world's premier metals marketplace. A deal could come later this month.
A JPMorgan spokesman declined to comment.
U.S. lawmakers and regulators have stepped up scrutiny of Wall Street's giants over their physical commodity operations, forcing banks including Deutsche Bank and JPMorgan to pull out or shrink their commodities business.
"U.S. regulations are already having a serious effect on the brokerage. It will get even worse when EU regulations come into effect," one source said. "It's starting to impact on the brokerage revenues.
"They had to sell the concentrate business and might be forced to lose the warehousing business and then logically number three is the brokerage business."
JPMorgan launched the sale of its physical commodities business in October, circulating offering documents to potential buyers and valuing the assets at $3.3 billion, according to a person familiar with the matter.
At the time the futures brokerage, one of the biggest operators in world metals markets, was not part of the sale.
JPMorgan had been trying to sell its Henry Bath metals warehousing unit since May but has yet to find a buyer.
It remains unclear whether the deal will result in an outright sale or a joint venture.
Bankers and industry sources have said potential buyers could come from one of several areas: foreign banks such as Brazil's BTG Pactual or Macquarie that are not subject to Fed regulations.
Pressures on banks have mounted over the past few years as regulators crack down on proprietary trading and new capital measures limit trading books.
Sources said while the brokerage business was not under scrutiny by financial regulators, the cost of complying with regulations was mounting.
"Where they have an issue is that they provide a lot of credit through their brokerage business which is kind of not really kosher under the new regulatory system," an industry source said.
LATE ENTRANT
As commodities prices surged over the last decade, JPMorgan was a relatively late entrant to large-scale commodity trading following its 2010 acquisition of metals and energy trading desks from RBS Sempra.
Its global commodity chief Blythe Masters still largely succeeded in her goal of surpassing Goldman Sachs and Morgan Stanley as the largest bank in commodities.
Today, the bank's metals business includes its ring-dealing seat on the LME, the global network of Henry Bath warehouses, a large physical metals trading book and a strong proprietary electronic commodities trading platform.
That empire has started to crumble, however. In 2012, it sold its metals concentrates business due to U.S. regulatory restrictions.
On Tuesday JPMorgan agreed to pay $2.6 billion to the U.S. government and Bernard Madoff victims to settle allegations that the bank failed to tell authorities about its suspicions of fraud at Madoff's fund.
The settlement is only the latest of JPMorgan's legal difficulties. In November, the bank agreed to a $13 billion settlement with the U.S. government over the bank's mortgage bonds.
The bank still faces at least eight other government probes, covering everything from its hiring practices in China to whether it manipulated the Libor benchmark interest rate.
"After LIBOR they are worried about reputational risk in anything to do with pricing," a third source said.
About 30 lawsuits allege that the LME and other defendants - including investment banks Goldman Sachs Group Inc, JPMorgan and merchants Glencore Xstrata and Trafigura AG - manipulated the warehousing of aluminum in order to lift the price of the metal. The U.S. Justice Department is also investigating the matter