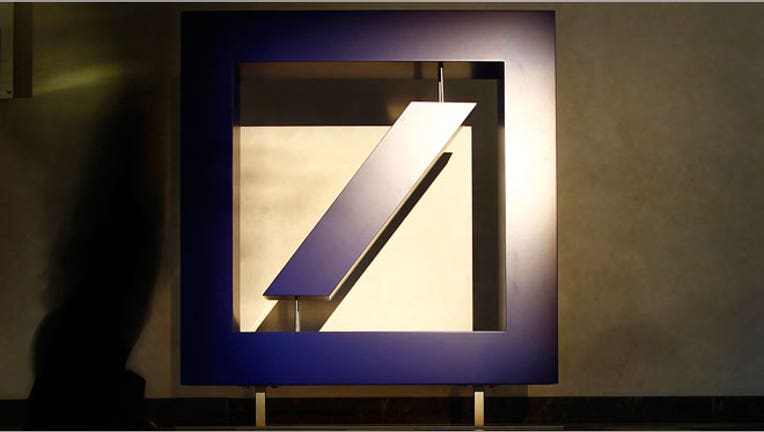 An internal Libor probe at Deutsche Bank (NYSE:DB) has cleared the German lender's top executives while simultaneously identifying a pair of former traders who may have colluded to manipulate this benchmark rate, Reuters reported.
The report comes amid an intensifying investigation into allegations that a slew of global banks rigged Libor rates, focusing increasingly on traders who are said to have joined forces to manipulate rates.
According to Reuters, preliminary conclusions from the internal probe suggest there was no indication of failure at the top of Deutsche Bank's organization.
This would be different from the situation at Barclays (NYSE:BCS), which agreed to pay $450 million to U.S. and U.K. regulators to settle a Libor investigation. The fallout from that settlement ultimately led to the ouster of the British bank's top three executives, including American CEO Bob Diamond.
It's not clear when the internal probe at Deutsche Bank will conclude. It is separate from an investigation into Deutsche Bank being conducted by Bafin, the German markets regulator.
The two Deutsche Bank traders who may have helped rig Libor rates no longer work at the Frankfurt-based bank, Reuters reported.
Earlier on Tuesday The Wall Street Journal reported that several groups of traders are being investigated for allegedly teaming up to manipulate rates. The rate rigging spread as some of the traders joined other banks and brought with them the practice, the paper reported.
Short for the London interbank offered rate, Libor is supposed to measure the amount big banks are charged to borrow from one another on a short-term basis. The rate is used as a benchmark on trillions of dollars of credit, including everything from complex derivatives to mortgages.
U.S.-listed shares of Deutsche Bank had little response to the reports, recently trading up 0.03% to $28.77. The shares have lost almost 25% of their value so far in 2012 and nearly 50% over the past 12 months.