Report: Intel Seeking $500M for Pay-TV Service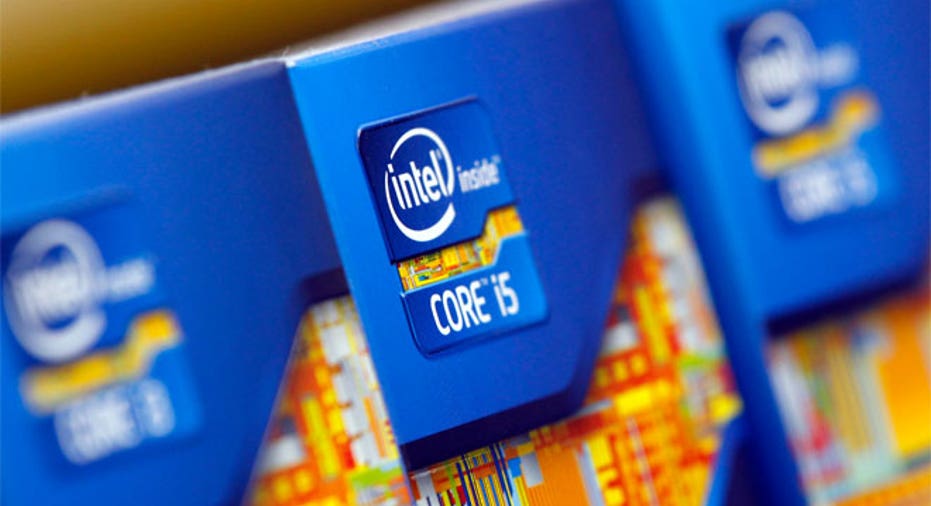 Intel (NASDAQ:INTC) is reportedly looking to get $500 million in a sale of its yet-to-be-launched online television venture, as the chip maker continues to shop the project.
According to Bloomberg News, the company hopes to secure a deal by the end of this year.
Several reports have pegged Verizon Communications (NYSE:VZ) as a potential suitor, while Liberty Global (NASDAQ:LBTYA) denied it was talking to Intel. Bloomberg's report on Tuesday said Samsung also met with the company.
Verizon has already begun talking to owners of broadcast and cable channels about the price it would pay for programming on a streaming TV service, the report added.
Intel began shopping the pay-TV service, called OnCue, amid a struggle to obtain video content. The Santa Clara, Calif., company was said to be in talks with some of the biggest media companies, but Intel hasn't announced any programming deals.
Selling the project for at least $500 million would allow Intel to recover the costs from building the service, according to Bloomberg. Intel also expects to supply chips to the new owner of OnCue.
Intel and Verizon declined to comment on the report. A representative of Samsung didn't immediately respond to a request for comment.
The subscription service, which was expected to launch later this year, would stream live and on-demand programming over the Internet. Intel developed a set-top box, as well as apps that allow mobile users to stream content to phones and tablets.
OnCue would compete with traditional cable operators, as well as streaming video services from Apple (NASDAQ:AAPL), Amazon.com (NASDAQ:AMZN) and Google (NASDAQ:GOOG).
Intel shares ticked two cents lower to $23.73 in early morning trading.