Report: Icahn Takes 6% Stake in Dell as Rivals Express Interest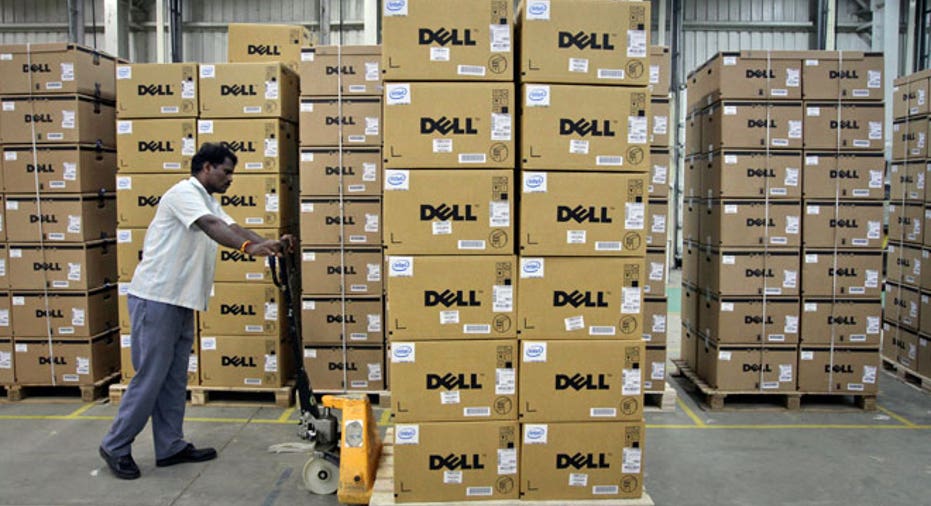 The battle over the future of Dell (NASDAQ:DELL) heated up on Wednesday as reports indicated activist investor Carl Icahn has amassed a 6% stake, while Blackstone Group (NYSE:BX) and rivals Hewlett-Packard (NYSE:HPQ) and Lenovo have expressed interest in the PC maker.
The reports come just hours after Dell's special committee issued a defense of its sale process, noting it is actively searching for a better deal than the $24.4 billion go-private transaction reached last month that large shareholders have criticized.
According to Bloomberg News, billionaire investor Icahn has amassed a stake of as much as 6% in Dell and will probably vote against the takeover by founder and CEO Michael Dell.
Instead, Icahn will probably push for a special dividend recapitalization of $9 a share, Bloomberg reported.
Representatives from Icahn's Icahn Enterprises (NYSE:IEP) didn't immediately respond to a request for comment.
Meanwhile, Dell has attracted interest from private-equity giant Blackstone and rivals H-P and Lenovo, Bloomberg reported. Dell's special committee said Wednesday it would continue negotiations on an alternative deal past the period's March 22 deadline "if a potentially superior proposal emerges."
However, it's unlikely that an alternative bid to acquire Dell will emerge, Bloomberg cautioned, noting that the company's competitors are taking advantage of the go-shop period to gain access to its books.
Neither Round Rock, Texas-based Dell nor its special committee immediately responded to requests for comment on the latest developments.
The reports sent Dell's shares rallying to their highest level since rumors of a go-private deal first emerged. Dell closed up 1.78% at $14.32, well above the $13.65-a-share takeover bid.
Dell is the No. 3 player in the PC space behind Lenovo and H-P. Last month H-P issued a statement commenting on Dell's leveraged buyout, noting such transactions "leave existing customers and innovation at the curb" and saying it "plans to take full advantage of that opportunity."
Earlier this week Southeastern Asset Management, Dell's largest outside shareholder, demanded Dell open its books and provide shareholder information.
Southeastern opposes the $13.65-a-share takeover, accusing management of trying to acquire Dell "at a substantial discount to intrinsic value at the expense of public shareholders."
Dell's special committee defended its sale process, saying it "negotiated aggressively to ensure that stockholders received the best possible value."