Report: Hard Rock in Talks to Buy Troubled Revel Casino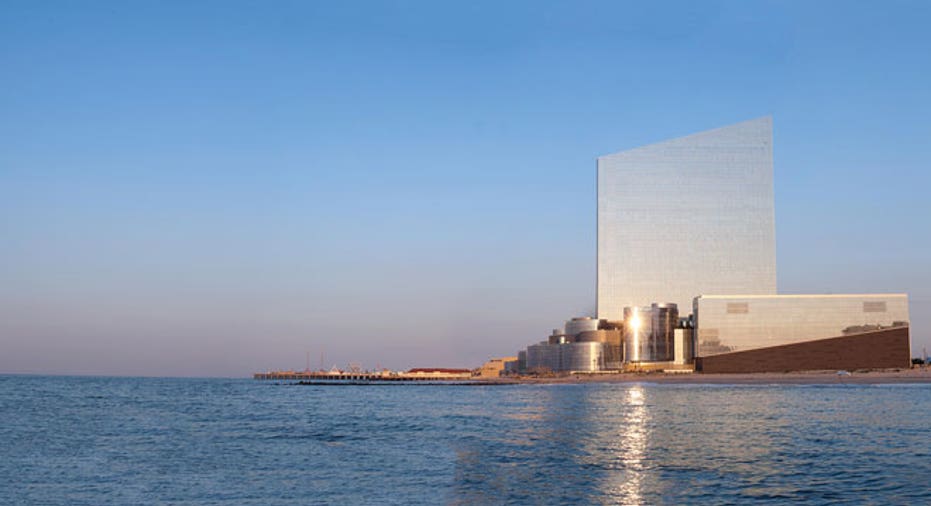 Hard Rock International is reportedly in advanced negotiations to acquire Atlantic City's Revel Casino, which declared bankruptcy earlier this year.
According to the New York Post, Revel began looking for a buyer in June. Hard Rock is the closest to a deal, although others have express interest in taking over the casino, the paper reported.
Hard Rock had no comment on the report. A spokesperson for Revel didn't respond to an inquiry.
It cost roughly $2.4 billion to build Revel, a 6.3 million square-foot facility with 1,399 rooms. It was hailed at the time of its launch as a luxury resort and casino that would revitalize a struggling gambling industry in Atlantic City, N.J.
Morgan Stanley (NYSE:MS) funded the early stages of construction before handing Revel to hedge fund investors.
The now 20-month-old casino filed for Chapter 11 protection in March, and last month, Revel said it hired investment firm Moelis & Company to explore strategic options.
Revel posted revenue of $14.5 million in November, posting the largest percentage increase out of Atlantic City's 12 casinos. However, Revel still ranked among the smallest earners in Atlantic City. The year-ago month was impacted by Hurricane Sandy, which forced the casinos to close for about a week.
Orlando-based Hard Rock operates namesake restaurants and hotels, as well as eight casinos located worldwide. In September 2012, the company scrapped plans for a $460 million project to build Hard Rock Atlantic City, citing poor market conditions. Revel had opened just five months earlier.
"We have been evaluating Atlantic City as a prospective location for a hotel-casino development and have not eliminated this location for a future endeavor," Hard Rock said last year.
If Hard Rock reaches a deal for Revel in the next several weeks, the company will likely shut it down for a renovation, the Post said.
The Atlantic Club Casino Hotel, which also declared bankruptcy, failed to find a buyer during a two-day auction earlier this week. The former Hilton casino hopes to find a buyer by Monday, when another court hearing is scheduled.
PokerStars, the world's largest online poker website, was working on a deal to buy Atlantic Club Casino Hotel before talks collapsed. It instead partnered with Resorts Casino Hotel to offer online poker in New Jersey, where Internet gambling kicked off in November.
The state still suspended the website's application, citing an unresolved federal indictment against founder Isai Scheinberg.