Report: Groupon Targets $25B IPO That Would Surpass Google's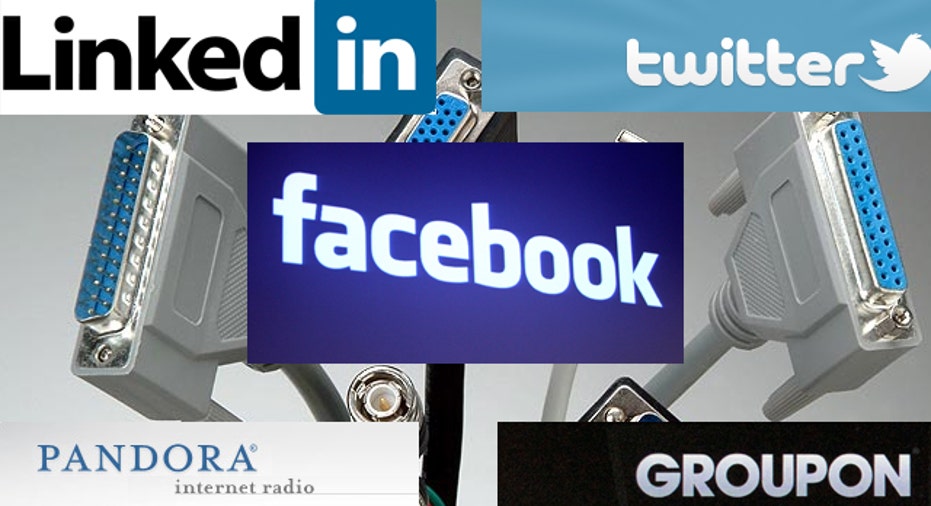 Deals site Groupon reportedly envisions a $25 billion initial public offering, a lofty valuation for a startup that recently turned down a $6 billion takeover bid from Google (NASDAQ:GOOG) and was founded just two years ago.
According to Bloomberg, Chicago-based Groupon, which advertises daily deals on restaurants, stores and other activities, has held talks with banks about an IPO that would value it at as much as $25 billion.
A $25 billion IPO would surpass even Google's 2004 IPO of $23 billion.
The IPO may occur later this year and is "unlikely" to place a price tag of less than $15 billion on the company, Bloomberg reported.
Late last year Groupon rejected a buyout offer from Internet heavyweight Google that was worth a reported $6 billion.
Internet companies like Groupon, Pandora and LinkedIn have seen their price tags surge in recent months as they ride the coattails of Internet darling Facebook, which recently received a valuation reportedly worth $65 billion.
However, some have questioned whether the sector may be experiencing a mini bubble, with valuations based more on perceived potential than actual profits.
Groupon, for example, faces serious hurdles from increased competition from rivals like LivingSocial and companies interested in entering the space like Google. It's unclear whether Groupon will be able to maintain its remarkable growth.
Goldman Sachs (NYSE:GS) and Morgan Stanley (NYSE:MS) have had talked about handling the Groupon IPO, Bloomberg reported. However, those talks focused on a $15 billion valuation.