Report: GM Selling Ally Stake for $900M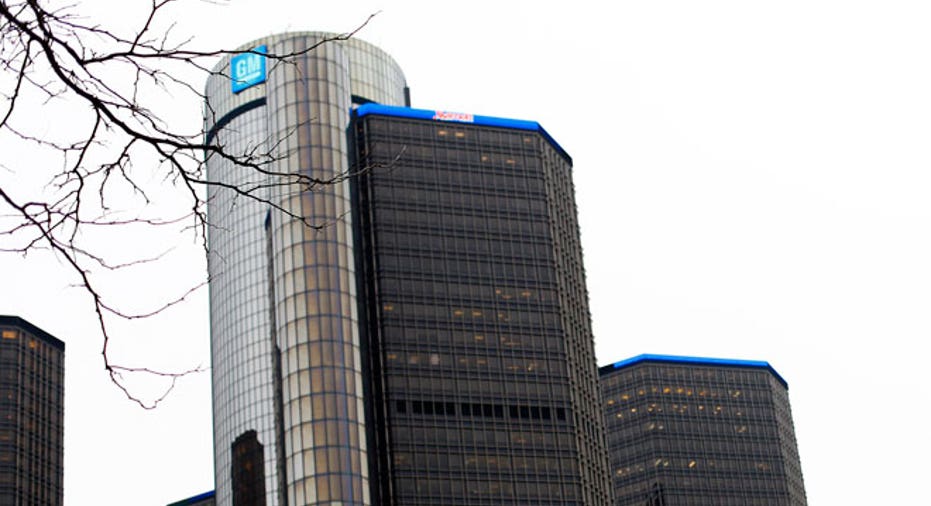 General Motors (NYSE:GM) plans to sell its remaining 9.9% stake in Ally Financial, the automaker's former lending arm, in a private placement deal worth around $900 million, The Wall Street Journal reported.
The news comes as Hayman Capital, founded by J. Kyle Bass, released a presentation that suggests GM's stock holds plenty of upside once the government completes its exit. Bloomberg News said Hayman acquired a stake in GM, citing a person familiar with the matter.
GM declined to comment on the reports. Hayman didn't respond to an inquiry.
Shares were trading 2.4% higher at $39.08 early Wednesday afternoon. The stock is up more than 32% so far this year.
GM has been reshaping its relationship with Ally. About a year ago, the car manufacturer paid $4.2 billion to acquire Ally's operations in Europe, Latin America and China. GM then combined those operations with GM Financial, its new lending arm.
Ally said in October that it was nearing the completion of a sale process to divest a wider range of international businesses. Including the deal with GM, Ally had generated $8.3 billion in proceeds.
The auto lender, one of the nation's largest, recently repurchased $5.9 billion worth of shares from the U.S. Treasury Department. Ally has repaid more than two-thirds of its $17.2 billion bailout, although the government remains its majority owner.
Ally is also in the midst of legal woes tied to Residential Capital, the company's subprime mortgage subsidiary. ResCap filed for bankruptcy last year.
The Treasury said last month it is close to selling its remaining shares in GM. The sale should be completed by the end of this year.
The government took a 61% stake in the top U.S. automaker in 2009 but has steadily reduced its ownership over the years.
In its presentation on Wednesday, Hayman projected a 40% increase in the share price of GM over the next 12 to 18 months. The firm based its estimate on the government's official exit from GM this year and a dividend or stock buyback in 2014, a move Hayman believes is likely.
The presentation was posted on Harvest, a social networking website for investors.