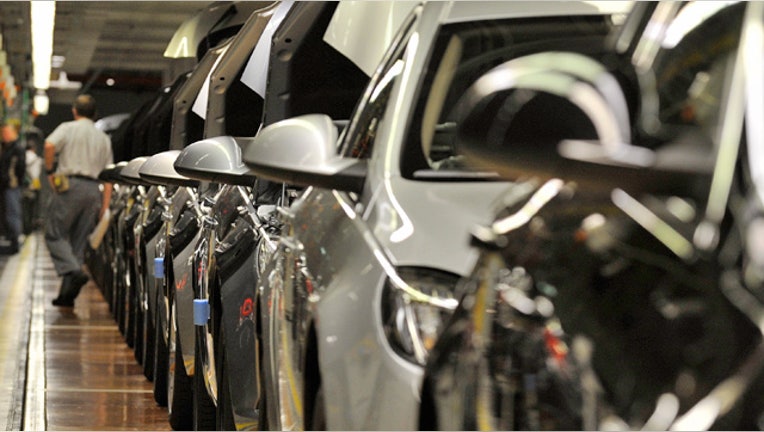 In a move that could breathe new life into its struggling European operations, General Motors (NYSE:GM) is in talks with French auto maker Peugeot Citroen on a possible alliance.
The revelation of negotiations between the auto companies sent shares of Peugeot, the No. 2 auto group in Europe after Volkswagen, soaring more than 14% in Paris.
France's labor minister confirmed the talks to a French radio station, while Peugeot told French newspaper La Tribune it is in talks about a possible alliance or cooperation agreement, but  didn't say GM by name.
It's not clear precisely what the alliance would entail, but it would likely entail teaming up on production.
"The talks are not aimed at a takeover," a source told The Wall Street Journal. "Both companies would remain independent entities and responsible for their respective operations. They're mainly looking at possibly sharing technology and developing certain components together."
Another source told the paper that "everything is on the table, up to and including some sort of cross-minority shareholding."
The talks come just weeks after Detroit's GM revealed a 62% surge in annual net income to a record $7.6 billion, but weaker-than-expected fourth-quarter earnings due to stumbles in Europe. GM's European unit suffered an adjusted loss of $600 million last quarter and an annual loss of $700 million.
Peugeot already has alliances with a slew of global auto companies, including, Toyota (NYSE:TM), Ford (NYSE:F), BMW, Fiat and Mitsubishi, the Journal reported.
Shares of Paris-based Peugeot soared 14.45% to 16.47 euros in recent action. GM's shares, which have surged 33% so far this year, were up 0.15% to $27.10.