Report: Facebook Wants to Expand 'Free Basics' Internet Service to US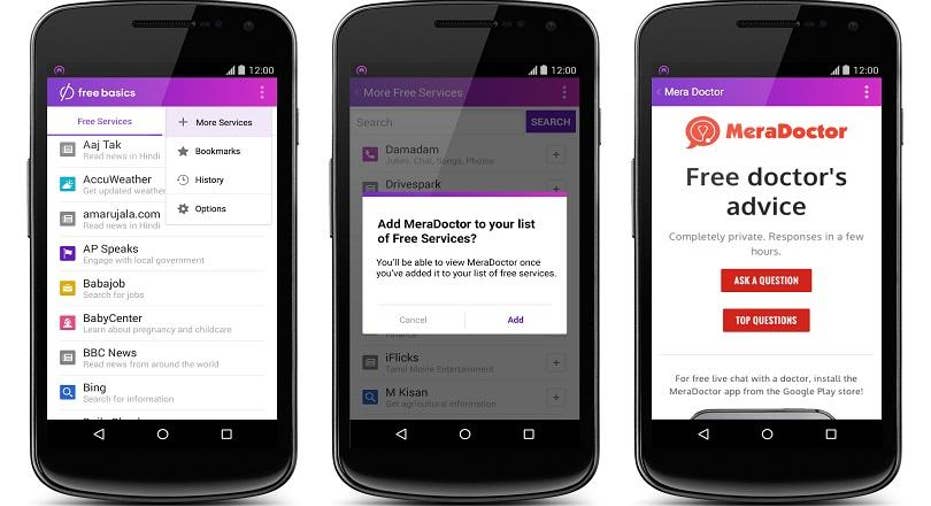 Facebook is reportedly bringing its campaign to connect millions more people to the Web to its own backyard.
As The Washington Post reports, the social network is reportedly in talks with government officials and wireless carriers to bring its Free Basics mobile app to North America and serve the 37 million US residents who are not currently using the Internet. Facebook is reportedly looking for a way to roll out Free Basics without running afoul of net neutrality rules, which derailed the program in India.
Similar to global versions, the US Free Basics would target low-income and rural Americans who can't afford a reliable, high-speed Web connection at home or on their phone. The app allows folks to stretch their data plans by offering free Internet access to online resources like news, health information, and job offers.
Exactly which apps will be included have not been determined, though Facebook will likely be among them.
"While we have nothing to announce, Facebook's mission is to connect the world and we're always exploring ways to do that, including in the United States," the company told the Post.
Facebook did not immediately respond to PCMag's request for comment.
As the newspaper pointed out, a homegrown launch would mark "a major victory" for the social media giant. CEO Mark Zuckerberg in 2013 announced plans to connect "the next 5 billion people"—a promise that developed into Free Basics (then called Internet.org). The program, which launched in 2015 in India, provided people with cheap smartphones and access to specific services that didn't eat into monthly data usage.
Indian officials, however, complained that Facebook was favoring its partners, rather than providing users with access to the entire Web and letting them pick and choose apps. Conceivably, if Facebook partnered with Weather App A over Weather App B, for example, Weather App A would reach a far wider audience and have a leg up over Weather App B, which ate up data.
Facebook later opened up Free Basics to anyone who wanted to participate, provided their apps were not too data-intensive, but it still pulled the service from India entirely amidst backlash.
Egypt in December turned Free Basics off because the government couldn't spy on citizens' browsing activities. It also raised piracy concerns in Angola, where folks found a way to share copyrighted content by uploading it to Wikimedia via Free Basics's network connection.
Zuck has long defended the service, saying it does not block or throttle other applications or create fast lanes—two things net neutrality advocates oppose. And Facebook is pushing ahead with its expansion plans: It is investing in mapping technology to find isolated settlements without Internet. The company has also been conducting test flights of a high-altitude drone that will beam signals to the most remote areas.
This article originally appeared on PCMag.com.