Report: Facebook Attempts to Lure Ex-Obama Aide Gibbs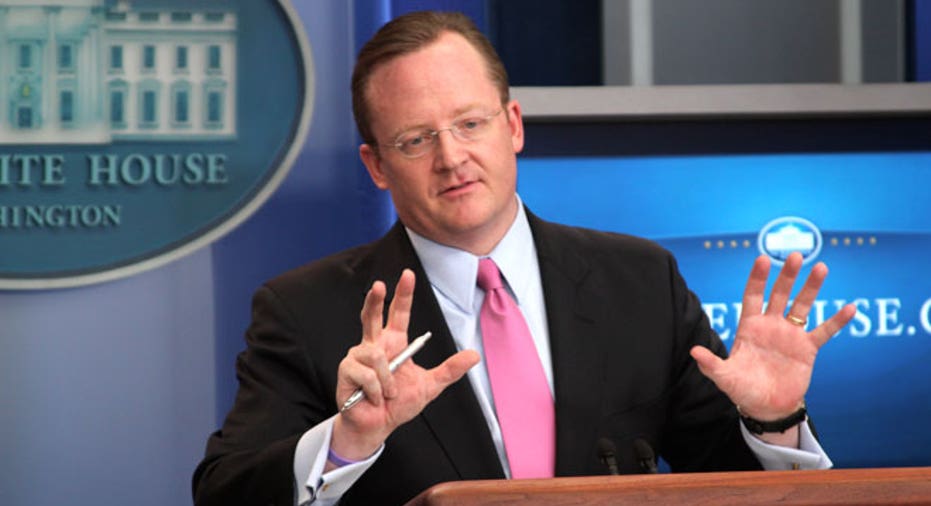 Ahead of what could be the largest initial public offering in history, social-networking king Facebook is reportedly attempting to lure Robert Gibbs, President Barack Obama's former press secretary, to orchestrate the company's communications effort.
The Facebook job would be a plum landing spot for Gibbs, who left the Obama administration in February after his high-profile role as White House press secretary.
According to The New York Times, Facebook would pay Gibbs a lucrative cash salary -- likely worth several million dollars -- in addition to shares in Facebook, which is gearing up for an IPO in early 2012.
Gibbs had been planning to help set up Obama's 2012 re-election campaign and then take a private-sector job, but Facebook is reportedly pressing him to consider the job more quickly.
Talks between Gibbs and Facebook are at an early stage and no formal offer has been made, the paper reported. However, Gibbs has consulted with several former White House colleagues about the job, including David Axelrod, the former senior White House adviser, Times reported.
The Facebook spot would be based in Palo Alto, Calif., and have Gibbs working under Elliot Schrage, the company's vice president for global communications and a former Google (NASDAQ:GOOG)  employee.
Facebook is the darling of the new wave of Internet companies poised to go public, with a valuation that has reportedly hit $65 billion. The company has had a number of public-relations setbacks, including a film that painted a negative picture of co-founder Mark Zuckerberg, a private stock offering by Goldman Sachs (NYSE:GS) that had to be scrapped and privacy concerns.
If he accepted the job, Gibbs would also have to sell the company to investors and analysts, some of whom have become skeptical of the lofty price tags being placed on Facebook, Twitter, Groupon and other Internet companies.
Gibbs has reportedly held talks with a number of other companies and has even been mentioned as a possible chairman of the Democratic National Committee.