Report: Dow Chemical and DuPont in Merger Talks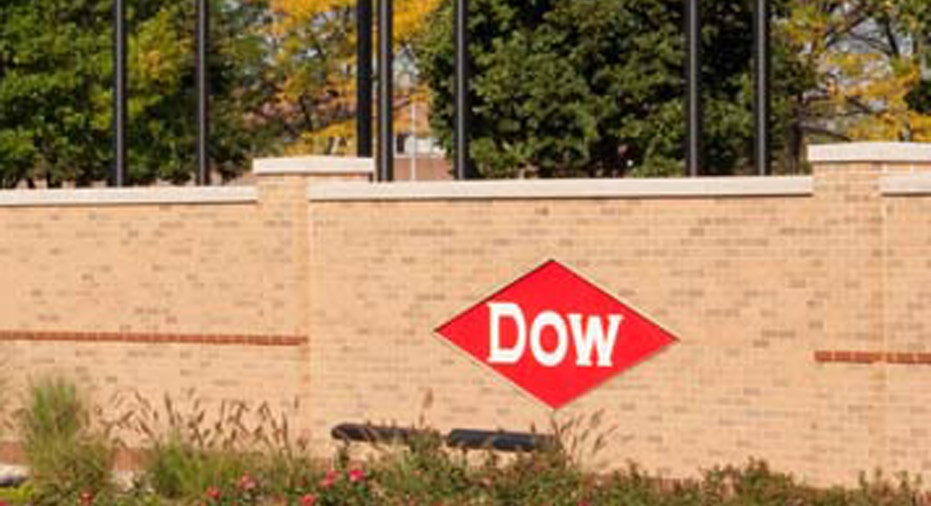 Dow Chemical and DuPont are in talks to merge, creating a chemicals giant with a market value of more than $120 billion that could then break up into different businesses, people familiar with the matter said on Tuesday.
A deal, which would face regulatory approval in several countries, would allow the two U.S. companies to rejig their assets based on their diverging fortunes. Their plastics and specialty chemical businesses have benefited from lower energy costs, while their agrochemicals divisions have struggled to cope with weak demand for crop protection products.
Following what would be structured as a merger of equals, the combined company could split into material sciences, specialty products and agrochemicals, the people said, cautioning that the plans have not been finalized.
Dow's Chief Executive, Andrew Liveris, and DuPont Chief Executive Edward Breen would have the two top jobs in the combined company, one of the people said. An agreement could be reached in the coming days, that person added.
Dow and DuPont declined to comment. The Wall Street Journal first reported on the merger talks earlier on Tuesday.
The possible merger of the companies may see cost synergies to the tune of $3 billion, CNBC said citing people familiar with the matter.
As of Tuesday's trading close, Dow had a market valuation of $58.97 billion, while DuPont was valued at $58.37 billion.
DuPont, under Breen, who took over as CEO last month, had already been in talks with rivals, including Dow, about exploring options about its agriculture business.
Dow had also been reviewing all options for its farm chemicals and seeds unit, which has reported falling sales for nearly a year.
In August, the world's largest seed company, Monsanto , abandoned a $45 billion bid for rival Syngenta as declining grain prices and farm income led to the major players in the farm chemicals and seeds business becoming the subject of consolidation talks.
The current chief of DuPont, Edward Breen, was appointed CEO last month after his predecessor and company veteran Ellen Kullman, resigned abruptly in October. Breen, who was the CEO of Tyco between 2002 and 2012, and is best known as a turnaround expert, split Tyco into six companies, a sprawling conglomerate beset by scandal and strategic flipflops.
DuPont, which gets about 60 percent of its sales from outside North America, has seen a strong dollar chip away 53 cents per share from its earnings this year. The company has been facing sliding sales for nearly two years.
Kullman had blamed much of the stock price drop on global markets including a rising dollar but some investors had already grown restless with her leadership, complaining that she was not fully executing on the changes she initiated.
In the intervening period in May, when Kullman was fending off a proxy battle from activist investor Nelson Peltz to get representation on the board, the company's stock price fell over 25 percent, weakening her support among investors.
In analyst views, the appointment of Breen has been welcomed by Peltz, who has been pushing for DuPont to separate its volatile materials businesses from more stable businesses and save $2 billion to $4 billion in annual costs.
A 213-year-old company, DuPont makes products and chemicals that go into industries such as petrochemicals, pharmaceuticals, food and construction.
(Reporting by Greg Roumeliotis in New York; Additional reporting by Shubhankar Chakravorty and Ankush Sharma in Bengaluru; Editing by Leslie Adler, Ken Wills and Stephen Coates)