Report: DoJ Probes Microsoft Over Foreign Bribery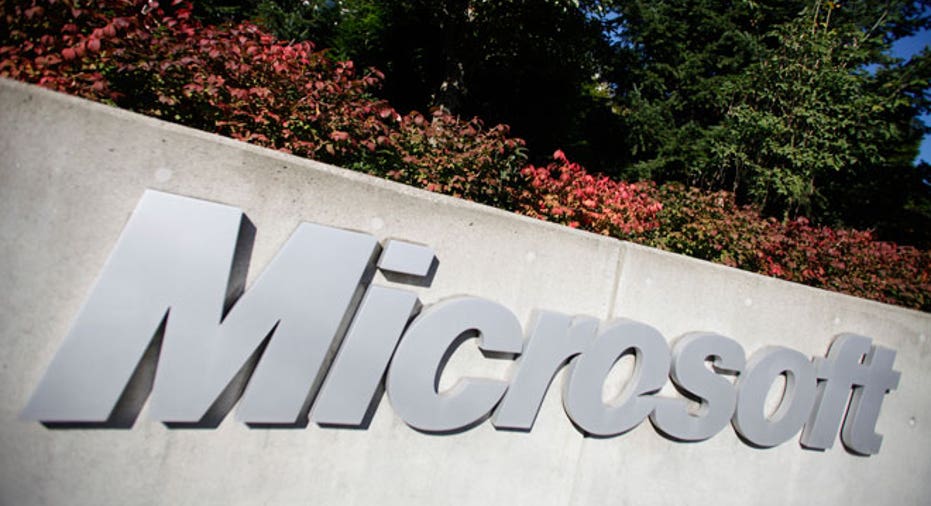 U.S. federal regulators launched a probe over claims that some of Microsoft's (NASDAQ:MSFT) business partners bribed foreign government officials to win software contracts, according to a report from The Wall Street Journal.
Citing sources familiar with the matter, the report said on Tuesday that lawyers from the Department of Justice and Securities and Exchange Commission are looking into kickback allegations made by a former Chinese representative of Microsoft. The investigation, which is in a preliminary stage, also covers the software giant's relationship with resellers and consultants located in Italy and Romania, the Journal said.
The U.S. government has not accused Microsoft or any of its partners of any wrongdoing, and the report noted that the investigation could end with no charges being filed.
Shares of Microsoft were down two cents at $28.08 a share Tuesday afternoon.
The SEC declined to comment when contacted by FOX Business. The Department of Justice did not immediately respond to a request for comment.
The Wall Street Journal is owned by News Corp. (NASDAQ:NWSA), which is also the parent company of FOX Business.
"We take all allegations brought to our attention seriously and we cooperate fully in any government inquiries," John Frank, Microsoft's vice president and deputy general counsel, said in a statement.
"Like other large companies with operations around the world we sometimes receive allegations about potential misconduct by employees or business partners and we investigate them fully regardless of the source.  We also invest heavily in proactive training, monitoring and audits to ensure our business operations around the world meet the highest legal and ethical standards."
Without confirming any of the details in the news report, Frank wrote in a blog post on a Microsoft website that the company "cannot comment about on-going inquiries."
"The matters raised in the Wall Street Journal are important, and it is appropriate that both Microsoft and the government review them. It is also important to remember that it is not unusual for such reviews to find that an allegation was without merit," Frank wrote, citing a Journal report earlier this week about an investigation into claims against the newspaper.
According to the report, an outside law firm conducted an internal probe for Microsoft to look into allegations in China. That probe lasted 10 months and concluded in 2010.
The government probe related to the claims out of China began when an anonymous tipster made the claims to U.S. investigators in 2012.
Sources told the Journal that the tipster claimed an executive of Microsoft's China subsidiary instructed the tipster to offer kickbacks to Chinese officials in exchange for software contracts. The tipster was also involved in a labor dispute with Microsoft in China.
The U.S. government is reviewing whether the Redmond, Wash.-based company had a role in claims that resellers offered bribes to secure software contracts with Romania's Ministry of Communications. A spokeswoman from the ministry told the Journal that the allegations were inconsistent with agency records.
Allegations out of Italy claim that Microsoft's Italian unit used consultants that specialize in customer loyalty programs to provide Italian officials with gifts and trips.
The investigation into Microsoft's business partners is one of dozens being conducted under the Foreign Corrupt Practices Act, which prohibits U.S. companies and companies that trade on U.S. stock exchanges from paying bribes to foreign officials.
The SEC created a whistleblower program in 2010, included in the passage of Dodd-Frank. It offers cash incentives for employees to bring securities violations, including those related to the FCPA, to the commission's attention.
Microsoft has offices in 112 countries and nearly 98,000 employees, in addition to roughly 640,000 partner businesses worldwide, according to Frank. He also said Microsoft employs 50 people whose primary role is investigating potential breaches of company policy, while another 120 people evaluate compliance.
Although he did not comment on whether Microsoft had a third party conduct an internal probe related to any of the claims, Frank did note that the company "sometimes retain(s) outside law firms to conduct or assist with investigations" due to the "size and complexity" of Microsoft's business.