Report: Dell Finalizing Leveraged Buyout Worth $13.50-$13.75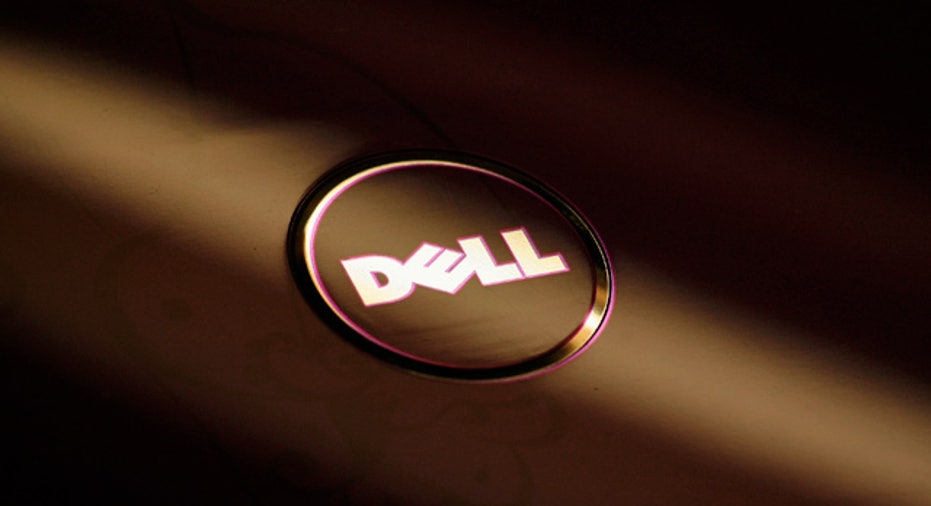 Dell (NASDAQ:DELL) is reportedly putting the finishing touches on a mega buyout that would value the struggling PC maker at $13.50 to $13.75 a share.
According to The Wall Street Journal, the long-rumored transaction is near completion and will include an investment of approximately $2 billion from software behemoth Microsoft (NASDAQ:MSFT).
Microsoft is not expected to receive board seats or have a governance role at Dell, the Journal reported. However, Microsoft and Dell are expected to tighten their commercial relationship tied to the use of the Windows operating system.
Additionally, private-equity firm Silver Lake Partners is reportedly set to sink more than $1 billion into Dell, while the investment firm of the PC company's founder and CEO Michael Dell is expected to contribute another $700 million.
Michael Dell would also pledge his stake of nearly 16% in the company, which is worth at least $3.7 billion.
The buyout talks remain ongoing and the terms of a potential deal could still shift, the paper warned.
Last week Reuters reported a deal could be announced as soon as Monday as the parties were scheduled to finalize terms over the weekend.
A deal at $13.50 to $13.75 would represent a 58% increase from Dell's 52-week low of $8.69 that was set in mid-November. Dell's stock has tumbled in recent years as the company struggles to adapt to a new landscape where consumers prefer tablets and smartphones to more cumbersome PCs.
With Dell's market capitalization hovering at nearly $24 billion, the potential takeover would mark the largest leveraged buyout since the financial crisis in 2008.
Shares of Round Rock, Texas-based Dell fell to session lows after the Journal report, recently trading down 3.01% to $13.22.