Report: Dell Deal Could Be Unveiled Monday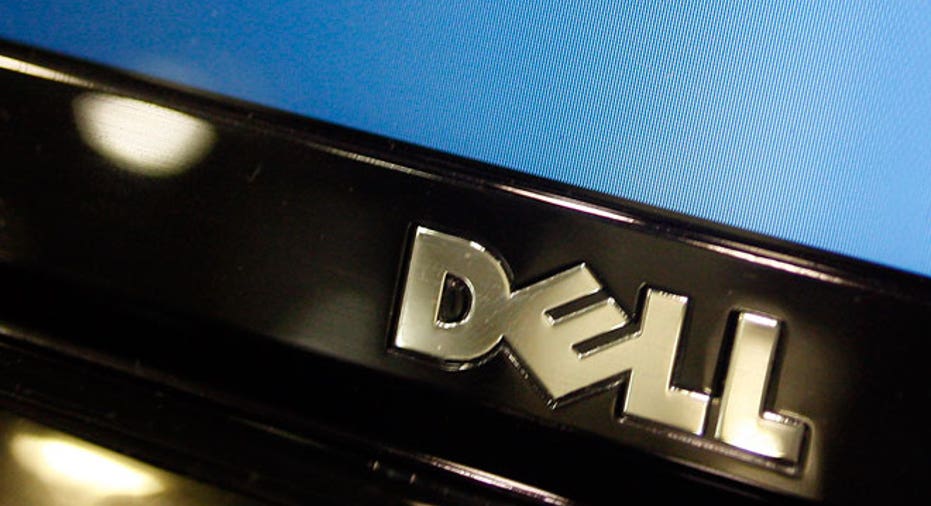 Shares of Dell (NASDAQ:DELL) jumped 4% Friday morning after a new report signaled the struggling PC maker could unveil the largest leveraged buyout since the financial crisis as soon as Monday.
According to Reuters, Dell is close to sealing the widely reported deal to sell itself to a group led by founder and CEO Michael Dell and private-equity firm Silver Lake Partners.
The transaction is scheduled to be finalized over the weekend, however the announcement could be pushed back as the group completes last-minute details, Reuters reported.
FOX Business's Charlie Gasparino reported last week that momentum in the proposed leveraged buyout has slowed due to disagreements over the pricing.
Under the current discussions, Michael Dell would take a majority stake in the technology company, while Silver Lake and software behemoth Microsoft (NASDAQ:MSFT) would become minority shareholders, Reuters reported.
The Reuters report didn't indicate a price for the deal, but Dell's $23 billion market capitalization signals it would be the largest leveraged buyout since the financial crisis wreaked havoc on the economy in 2008.
The buyout group has reportedly received financial backing of up to $15 billion from four investment banks: Barclays (NYSE:BCS), Bank of America Merrill Lynch (NYSE:BAC), Credit Suisse (NYSE:CS) and RBC Capital (NYSE:RY).
By going private, Dell, which has been hit by the industry shift away from PCs, is betting it will be able to complete its transformation faster away from the scrutiny of Wall Street.
Shares of Round Rock, Texas-based Dell rallied 4.04% to $13.78 Friday morning, leaving them up a hefty 36% so far in 2013. Even with the recent gains, Dell's stock is off about 25% over the past 12 months.