Report: Citigroup Suffers Sharp Slide in Trading Revenue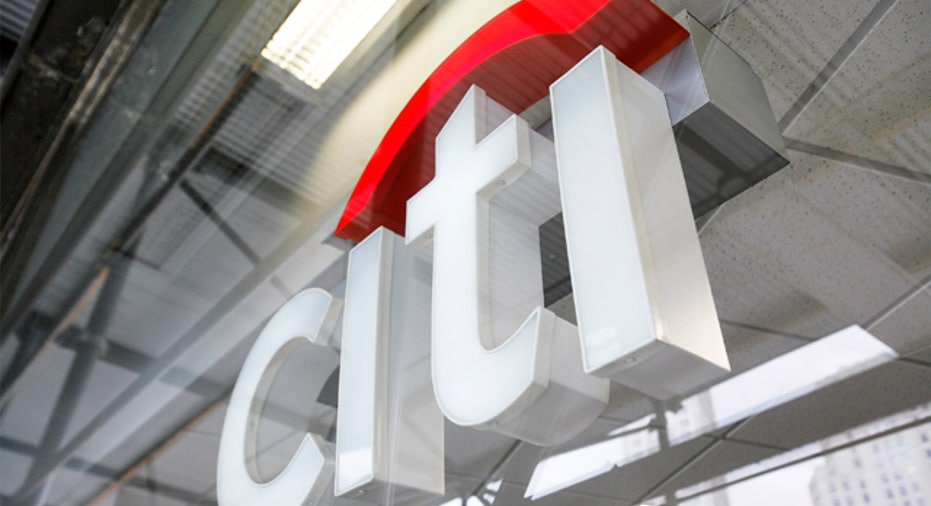 Banking giant Citigroup (NYSE:C) reportedly suffered a steep slump in trading revenue during the third quarter that could drag on profits as Wall Street grapples with a market-wide slowdown in activity.
Shares of New York-based Citi retreated nearly 3% on the report, which comes just days after investment bank Jefferies revealed an 88% plunge in fixed-income trading revenue.
The reports suggest the financial-services sector could be preparing to announce negative results as earnings season gears up in the coming weeks.
Citi suffered a "significant decline" in trading revenue, according to the Financial Times, which cited conversations between investors and the bank in recent days.
Citi cited a broader slowdown in the industry's trading activity and some investors are bracing for a drop in trading revenue significantly more than 10%, the paper said.
A spokesman from Citi declined to comment on the report.
Citi is slated to reveal quarterly results on October 15, which is almost exactly one year after the ouster of CEO Vikram Pandit.
Shares of Citi were recently trading off 2.66% to $51.21 in premarket trading. The selloff threatens to eat into Citi's 2013 rally of nearly 30%.
The U.S. bank isn't alone in suffering a trading revenue slowdown as Germany's Deutsche Bank (NYSE:DB) is also set to announce revenue growth will be hurt by fixed income trading weakness, the FT reported last week.