Report: CFTC Plots Civil Suit Against Corzine Over MF Global Collapse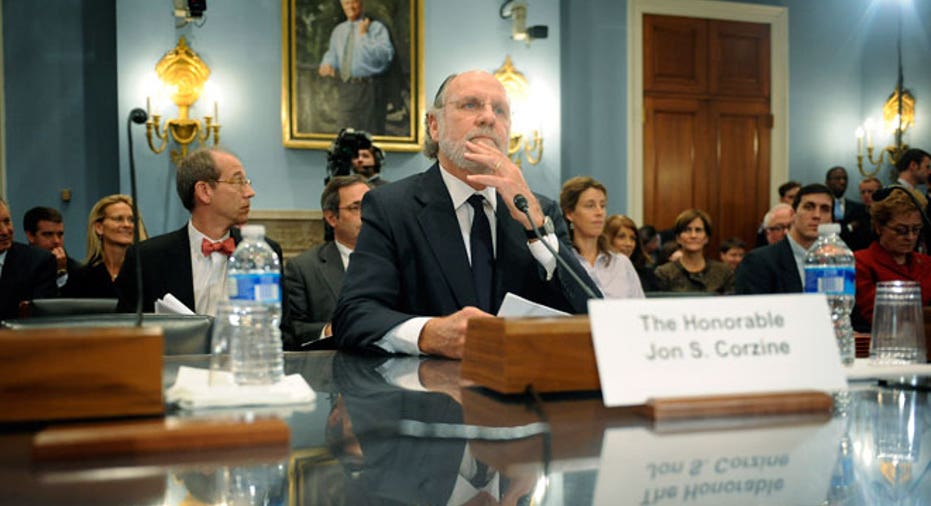 Under pressure to hold Wall Street executives accountable for misconduct, U.S. regulators are reportedly poised to pursue a civil lawsuit against former MF Global CEO Jon Corzine nearly two years after the brokerage firm's stunning collapse.
A case against Corzine, the former Goldman Sachs (NYSE:GS) CEO and Democratic governor of New Jersey, would represent a tougher stance against alleged wrongdoing, especially considering no one from bankrupt investment bank Lehman Brothers was ever charged.
According to The New York Times, the Commodity Futures Trading Commission plans to approve the lawsuit as soon as this week and, in a break with normal practice, doesn't expect to offer Corzine the chance to settle.
In the largest failure since Lehman in 2008, MF Global filed for bankruptcy in 2011 after making risky bets in the sovereign debt of struggling eurozone countries like Spain and Portugal. While the implosion spooked investors, it drew regulatory scrutiny after more than $1 billion in customer money disappeared, leading some to question whether executives engaged in fraud.
However, the CFTC likely won't directly link Corzine to the disappearance of the funds and will instead blame him for failing to prevent a breach at a lower level of MF Global, the Times reported.
Still, if Corzine, 66, is found liable, he would face fines in the millions of dollars and a potential ban from trading commodities.
The CFTC declined to comment on the report.
A spokesman for Corzine told the Times the anticipated lawsuit is "an unprecedented and meritless civil enforcement action," but "not surprising considering the political pressure to hold someone liable for the failure of MF Global."
"If the CFTC brings this enforcement action, Mr. Corzine would welcome the opportunity to litigate this matter in an impartial venue, free from politically influenced prejudice and unfounded assertions, which have been frequently repeated despite the lack of a factual basis," the spokesman for Corzine told the paper.
Some may be disappointed the U.S. is pursuing a civil case instead of a criminal one, which would require a higher threshold of evidence.
However, criminal investigators have found that shoddy risk controls at MF Global caused the customer money to vanish, not fraud, the Times reported, citing a law enforcement official with knowledge of the case.
The CFTC is led by Gary Gensler, a former colleague of Corzine's at Goldman Sachs in the 1990s and a campaign contributor to the New Jersey Democratic Party in 2005 when Corzine was running for governor.
Gensler recused himself from the investigation into MF Global's final days shortly after the firm's bankruptcy.