Report: Blackstone, Glencore Xstrata Eye Rio Tinto's Canadian Iron Ore Assets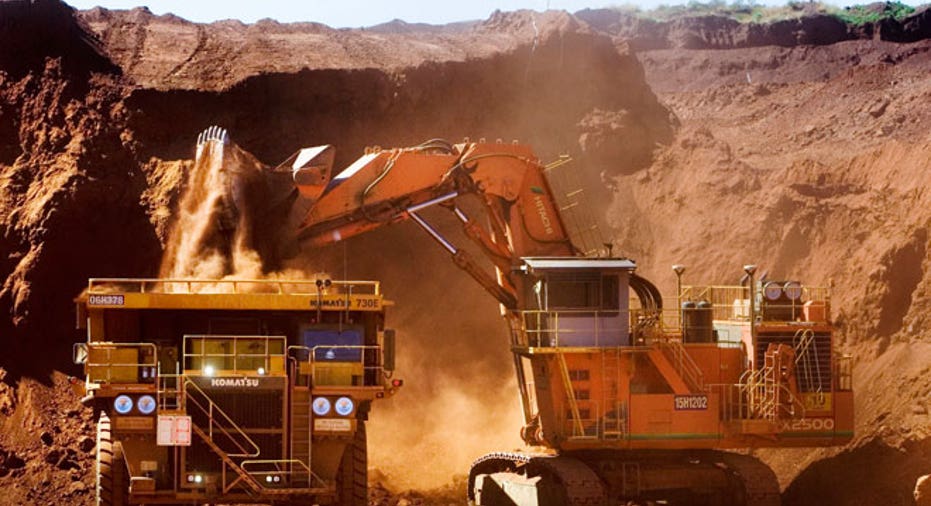 Private-equity giant Blackstone Group (NYSE:BX) and commodities behemoth Glencore Xstrata are two of the potential bidders to acquire Rio Tinto's (NYSE:RIO) Canadian iron-ore operations that have been valued at about $4 billion.
The buyout buzz comes as commodity prices have retreated, potentially lowering the prices on mining and other assets and paving the way for private-equity firms to swoop in.
According to The Wall Street Journal, a first round of bids for Rio Tinto's 59% stake in Iron Ore Co. of Canada has been submitted  after the business was put up for sale earlier this year.
London-based Glencore Xstrata and Blackstone, the largest private-equity firm in the world, are among the suitors eyeing the business, which analysts have valued at about $7 billion as a whole, the Journal reported.
Both Blackstone and Glencore Xstrata declined to comment on the report.
There are also a number of other bidders that have expressed interest in the stake, including India's Hindalco Industries and Vendata Resources, the Journal reported.
Shares of Rio Tinto climbed 2.97% to $43.99 Monday morning, trimming their 2013 slump to 24%.