Report: Blackstone Explores Joint Dell Bid With TPG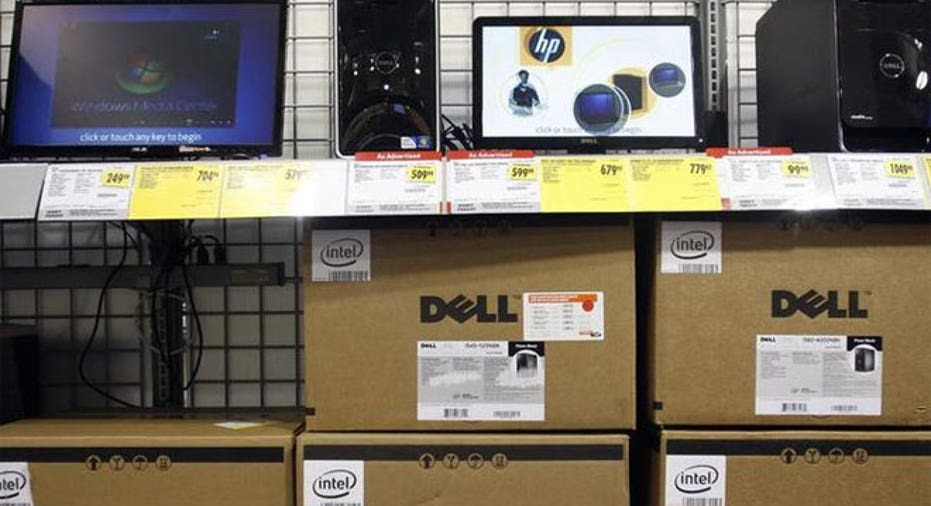 With Dell's (NASDAQ:DELL) go-shop window set to close on Friday night, private-equity giant Blackstone (NYSE:BX) has reportedly held talks with rival buyout shop TPG about a counterbid and is eyeing the PC company's financial-services business.
According to The Wall Street Journal, Blackstone is racing to determine what approach it may take, if any, to come up with a counterbid that would trump the $24.4 billion bid by Michael Dell and Silver Lake Partners.
Blackstone has talked with another large private-equity firm, TPG, about doing a deal, the paper said. Blackstone has also had conversations with Dell's largest outside shareholder, Southeastern Asset Management, about rolling its 8.4% stake into a takeover bid, the Journal reported.
In addition to exploring a rival bid of its own, Blackstone has held talks with General Electric's (NYSE:GE) GE Capital about a joint offer to acquire Dell's financial-services business, the Journal reported. Dell Financial Services originated $3.5 billion in new financing during the fiscal year ended February 1, down from $3.8 billion the year earlier, the paper said.
The Blackstone buzz comes ahead of a midnight Friday deadline set by Dell's special committee to receive a letter of interest or a superior proposal to the management leveraged buyout that was unveiled in January.
This indication of interest doesn't have to include an actual price and negotiations can carry on beyond the Friday deadline.
Despite apparent interest from Blackstone, Hewlett-Packard (NYSE:HPQ), Lenovo and billionaire Carl Icahn, Dell's special committee hasn't revealed receiving any concrete offers as of yet.
Late Wednesday reports swirled that Blackstone has also been "aggressively" recruiting Oracle (NASDAQ:ORCL) president and former Hewlett-Packard (NYSE:HPQ) CEO Mark Hurd to serve as CEO if it brings Dell private.
After trading above the $13.65-a-share Silver Lake bid earlier, shares of Round Rock, Texas-based Dell were recently down 0.84% to $14.21.