Report: BlackBerry to Cut Up to 40% of Its Staff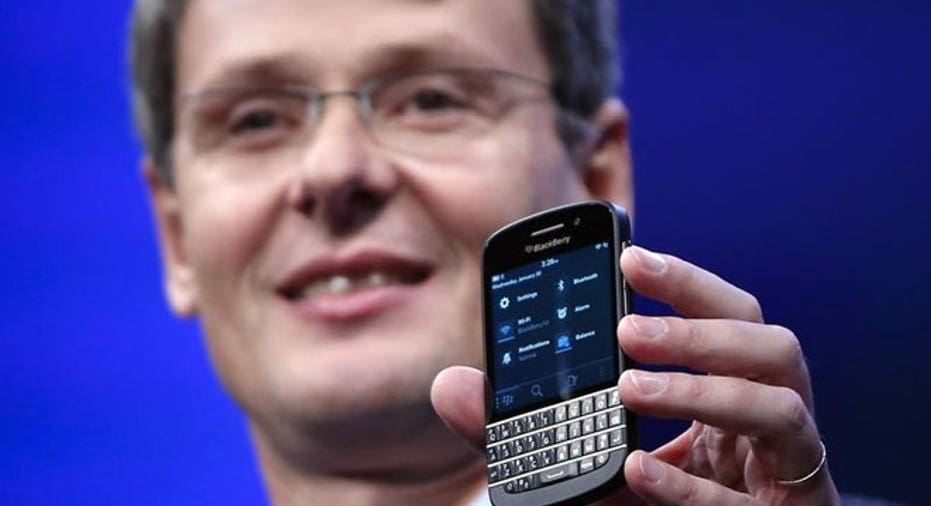 BlackBerry (NASDAQ:BBRY) is prepared to cut its workforce by up to 40% this year, according to a report from The Wall Street Journal.
The struggling smartphone maker, which once dominated the market, announced last month it would consider strategic alternatives, including a possible sale. Recent news reports indicated the Canadian company is looking to sell itself by November.
Wednesday's report from the Journal said layoffs are planned for all departments and will occur in waves, affecting thousands of employees. BlackBerry had 12,700 employees as of March.
A BlackBerry spokesperson said the company doesn't comment on rumors or speculation. The spokesperson added that BlackBerry is in the second phase of its transformation plan and "organizational moves will continue to occur to ensure we have the right people in the right roles to drive new opportunities in mobile computing."
Earlier this summer, smaller rounds of layoffs began in the sales and research and development divisions. Those job cuts followed the loss of 5,000 positions last year.
The report cited one source as saying some employees have been told by managers which of the new waves of cuts will affect them.
Shares were down two cents at $10.54 in late afternoon trading. The stock is down about 11% on the year.