Report: BlackBerry Inks Ad Deal With NY's Barclays Center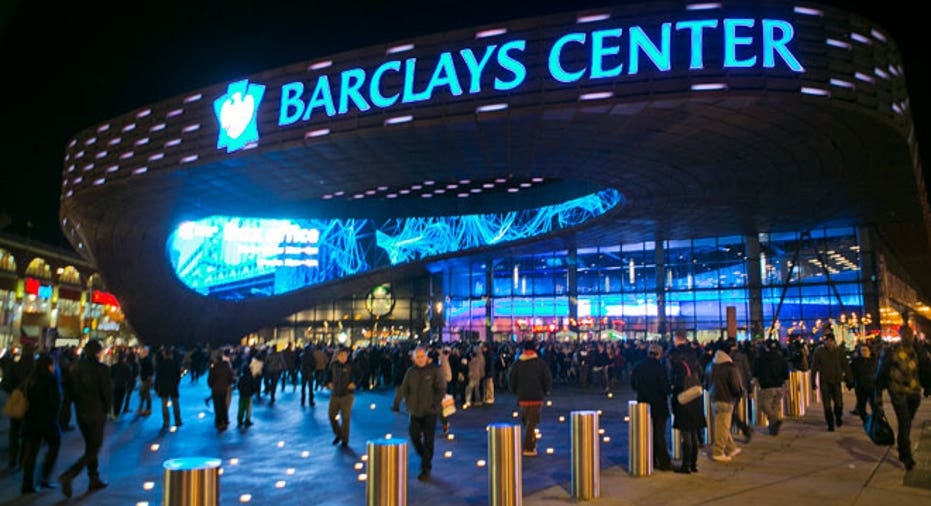 BlackBerry (NASDAQ:BBRY) inked a two-season marketing deal with the Barclays Center in Brooklyn, N.Y., according to a report by the New York Post.
The report, citing an industry source, said the deal is valued at $1 million to $5 million.
The Barclays Center is home to the NBA's Brooklyn Nets.
BlackBerry, which late last month launched its new Z10 touchscreen smartphone in the U.S., will get prominent ad placement and an "experiential" area where customers can try out the smartphone maker's devices, Mike Zavodsky, the Nets vice president of new corporate marketing, told the Post. BlackBerry will also get a suite-level lounge.
Zavodsky added that BlackBerry ads will be seen from "street to seat."
BlackBerry's ad deal with the Brooklyn arena follows a new marketing push that started with a $4 million Super Bowl commercial, as the Canadian company attempts to regain market share. It also reportedly reached a $12 million deal with Formula 1 racing.