Report: BlackBerry Draws Buyout Interest From Cerberus, Another Party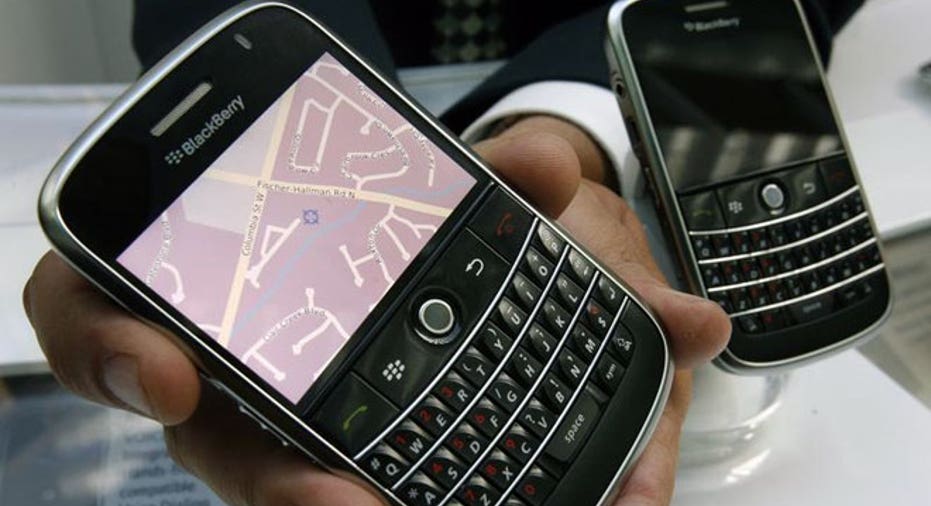 Struggling smartphone maker BlackBerry (NASDAQ:BBRY) has reportedly drawn buyout interest from private-equity firm Cerberus and at least one other distressed investor.
The news helped boost shares of BlackBerry, which last month reached a tentative buyout agreement with a major shareholder.
According to The Wall Street Journal, New York-based Cerberus aims to sign a confidentiality agreement with BlackBerry that would give it access to the company's financials.
The paper didn't identify the other distressed investor that is circling BlackBerry.
Both Cerberus and BlackBerry declined to comment.
In addition to the apparent interest from Cerberus, BlackBerry co-founder and former co-CEO Mike Lazardis continues to examine a bid for the company, the Journal reported. Lazardis recently reported a 5.7% stake in BlackBerry.
Shares of Waterloo, Ontario-based BlackBerry climbed as much as 2.8% to $8.14 on the report. The shares were recently up 1.51% to $8.04. BlackBerry traded as low as $7.51, down 5.2% on the day, prior to the news.
Cerberus is based in New York and has more than $20 billion under management. One of its four primary strategies is investing in distressed securities and assets, including mortgage-based securities, corporate debt, non-performing loans and structured loans.
Reeling from subscriber losses, BlackBerry is so distressed that Toronto's Globe and Mail reported on Wednesday that the company is scrambling to sell off real estate in Waterloo.
Last week, BlackBerry booked a massive second-quarter loss of $965 million due to a 49% revenue plunge and a huge inventory charge.
The ugly numbers highlight why BlackBerry decided to accept a preliminary buyout bid from billionaire Prem Watsa worth just $4.7 billion, compared with its peak market value of $81 billion in June 2008.
That transaction is subject to a six-week due diligence period, prompting some skepticism the deal will actually get done.