Report: Best Buy Founder to Bid $5B-$6B for Company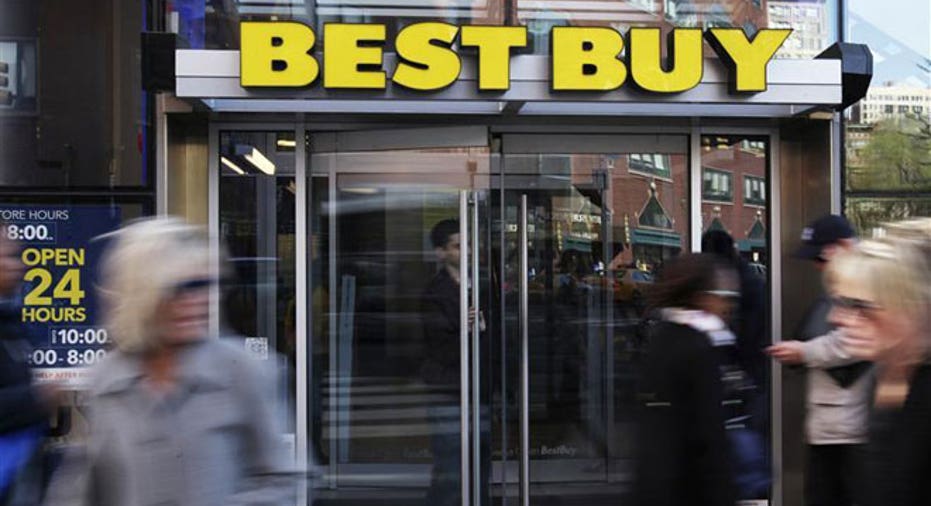 Best Buy (NYSE:BBY) founder Richard Schulze is reportedly gearing up to offer the consumer electronics giant a fully financed offer of $5 billion  to $6 billion to take the company private.
The former chairman, who stepped down earlier this year, will submit the formal proposal to Best Buy's board of directors before Sunday, and it could be as early as Friday, sources close to the matter told the Star Tribune.
Shares of Best Buy soared more than 15.5% to $14.06 in recent trade. A spokesperson declined to comment.
Schulze, who has been mulling a buy of the Richfield, Minn.-based retailer for months, first offered informally to take the company private for up to $8 billion, or $26 a share, however the company's stock has fallen some 40% since the August bid, fueling speculation that his formal offer would be reduced to reflect the decline.
Schulze has long said he was working on securing financing to fund the deal. The report says he has inked agreements with private equity firms like Cerberus, Leonard Greene and the Texas Pacific Group and is expected to meet with his top advisers, including former Best Buy CEO Brad Anderson, this week to discuss preparations.
With the deadline rapidly approaching, Schulze requested a 30-day extension a month ago from the original deadline of mid-November in an apparent effort to digest the company's plunging stock price and to re-evaluate his bid.
Sources told the Star Tribune that he was looking to see how Best Buy's holiday numbers would fare.
Best Buy in November swung to a third-quarter loss as the big-box retailer recorded a drop in same-store sales and a large restructuring charge related to its broader overhaul. The company's first- and second-quarter earnings also suffered double-digit percentage declines.