Report: Bernanke Told Friends He Plans to Leave the Fed in 2014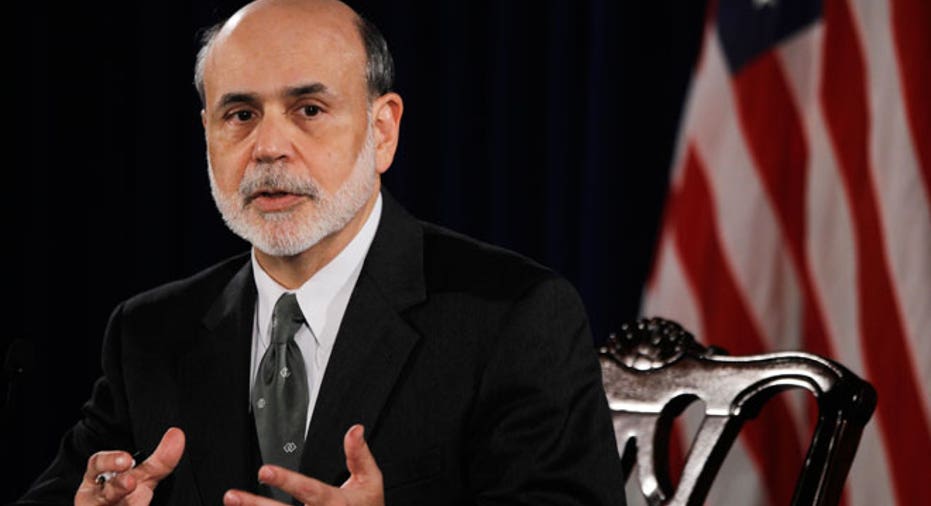 No matter who wins the White House this fall, it appears the next administration will be accepting resumes for the crucial job of chairman of the Federal Reserve.
According to The New York Times, Fed chief Ben Bernanke has told close friends he plans to step down when his term expires in early 2014 even if President Obama wins re-election this fall.
An Obama defeat seemed very likely to end Bernanke's time at the Fed as GOP standard bearer Mitt Romney told FOX Business over the summer that he won't reappoint the former Princeton University economist to another four-year term.
During a news conference last month, Bernanke declined to spell out his personal plans for when his term ends in January 2014.
Bernanke was first appointed to the Fed's top post by President George W. Bush in 2006, a move that left one of the foremost experts in the Great Depression navigating the central bank through the 2008 financial crisis.
Obama then re-appointed Bernanke to another four-year term in 2010.
Should Obama defeat Romney next month, there are a number of individuals who the president could tap to fill Bernanke's shoes, including former economic adviser Larry Summers, Fed vice chair Janet Yellen and economist Alan Krueger.
On the other hand, a GOP victory this fall opens the Fed window for a slew of right-leaning candidates, headlined by Romney economic adviser Glenn Hubbard.
There are a number of others believed to be on Romney's short list, including Harvard economist Greg Mankiw and Stanford professor John Taylor. Mankiw has declined to comment on his interest in the top job at the Fed.
Whoever the next president picks will need to be confirmed by the heavily-divided U.S. Senate.