Report: BATS Could List IPO on Rival Exchange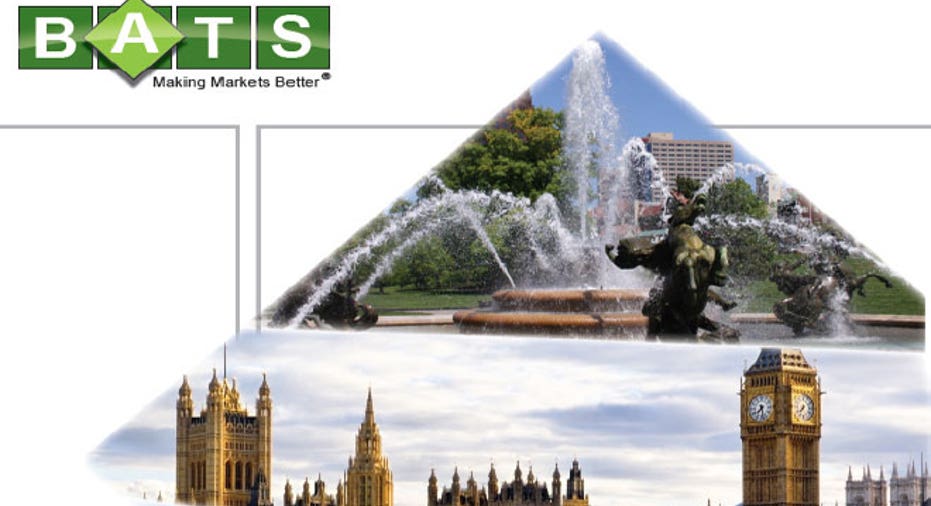 Weeks after an embarrassing botched initial public offering, computerized exchange operator BATS Global Markets is reportedly exploring whether or not to list an eventual IPO on a rival exchange.
By choosing to list on an outside exchange, BATS could further undercut its efforts to take market share away from NYSE Euronext (NYSE:NYX) and Nasdaq OMX Group (NASDAQ:NDAQ).
BATS's attempted IPO went up in flames on March 23 after a technical glitch on its exchange caused erroneous quotes, forcing the company to abort the offering.
According to The Wall Street Journal, BATS directors have weighed where to list the company's stock once they are prepared to attempt another IPO. The board and management would like to go public within a year, the paper said.
A BATS spokesman declined to comment on the report.
Some BATS directors fear a decision to list on the New York Stock Exchange or Nasdaq could signal a lack of confidence in the company's own technology, while others believe they can't risk another glitch wrecking the IPO, the Journal reported.
The fallout from the failed IPO led BATS to strip CEO Joe Ratterman of his chairman title a week later.
The spokesman confirmed that BATS has hired law firm Davis Polk & Wardwell to conduct a third-party investigation into the matter.