Report: Bank of America to Axe 2,000 Jobs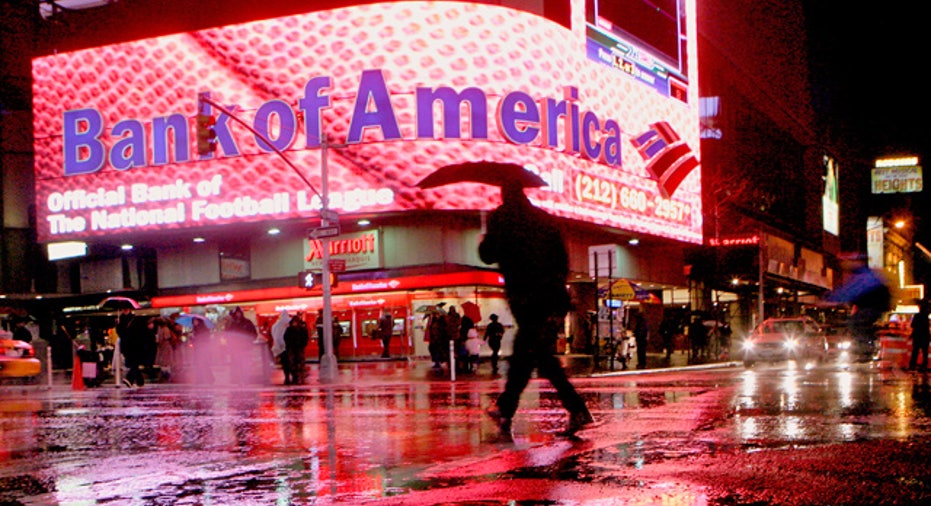 Bank of America (NYSE:BAC) is reportedly planning to cut up to 400 jobs in its investment banking, commercial banking and corporate banking units, and less than 2,000 in non-U.S. wealth-management groups, as part of continued efforts to slash expenses.
The cuts, first reported by The Wall Street Journal, citing people close to the matter, are of interest because the groups involved were all expanded in 2009 when the Charlotte, N.C.-based bank bought Merrill Lynch, which has become one of its most profitable divisions.
A majority of the positions in the latest round of cuts are related to an expected sale of the   bank's wealth-management operations in Asia, Latin America and Europe. Last month, Reuters said Bank of America was looking to sell the wealth management units outside the U.S. for as much as $3 billion.
Bank of America and its rivals have been eliminating jobs, especially in their investment bank, in an effort to streamline their business and chop excess costs.
The banking giant last year said it would axe 30,000 jobs over three years in its consumer banking divisions as part of a turnaround plan dubbed Project New BAC.
BofA reported a better-than-expected first-quarter profit last month and passed the Federal Reserve's latest stress test in March, however revenue in the latest quarter fell again in its consumer banking business.