Report: Bank of America in Talks Over $12B DOJ Settlement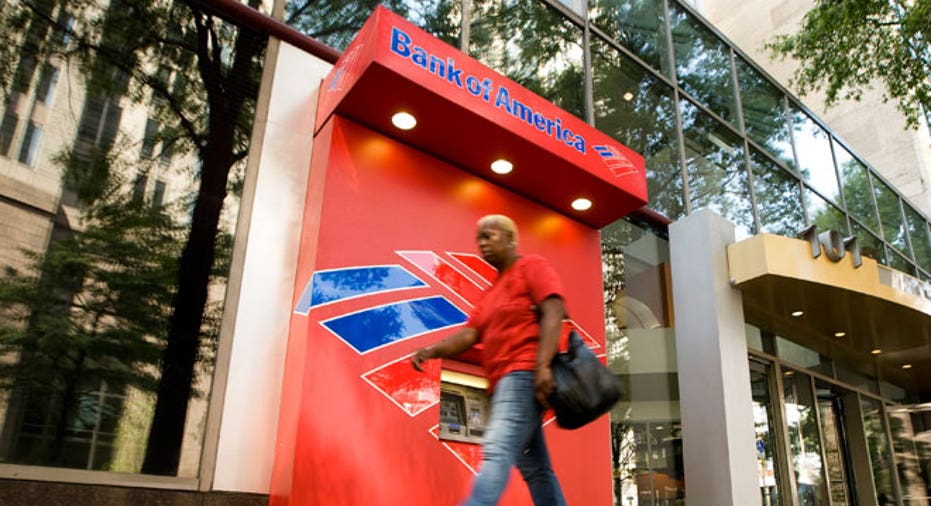 Bank of America (NYSE:BAC) may reach a $12 billion settlement to end probes into the bank's mortgage business in the run up to the financial crisis, according to a report from The Wall Street Journal.
The settlement would come close to surpassing $13 billion paid last year by J.P. Morgan Chase (NYSE:JPM), the nation's largest bank. J.P. Morgan was targeted for similar allegations over its handling of residential mortgage-backed securities.
Bank of America's deal with the U.S. Department of Justice and several states could include $5 billion toward consumer relief, such as reducing homeowners' principal amounts or monthly payments.
The report said government negotiators want Bank of America to pay billions more and send more cash to the agencies involved.
Talks between Bank of America and the government have picked up in recent days, the Journal added.
Bank of America declined to comment on the report.
The Charlotte, N.C.-based bank already reached a $9.5 billion deal with the Federal Housing Finance Agency in March. That settlement included $6.3 billion in cash payments to Fannie Mae and Freddie Mac. Bank of America also agreed to buy $3.2 billion worth of mortgage securities at fair market value.
Legal costs have cut into Bank of America's balance sheet. Since the 2008 financial crisis, the company has paid around $60 billion to settle lawsuits and buy back mortgage securities.
Bank of America shares rose 10 cents, or 0.7%, to $15.53 in recent trading. The stock is trading near breakeven year-to-date.