Report: Apple to Start iPhone Trade-In Program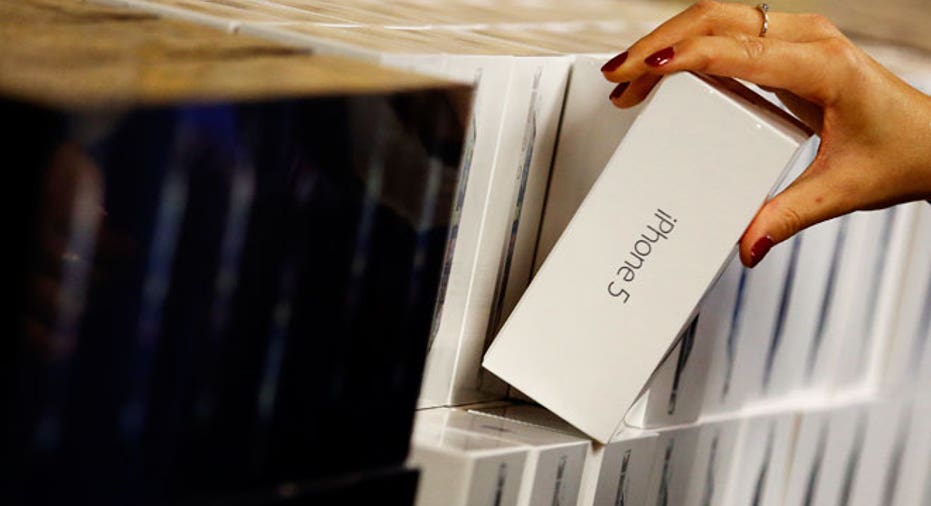 Apple (NASDAQ:AAPL) plans to start an iPhone trade-in program this month to encourage upgrades to the iPhone 5, Bloomberg reported Thursday.
The company did not respond to a request for comment.
Brightstar Corp., a mobile-phone distributor, is partnering with Apple to run the exchange program. Brightstar also works with other device makers and carriers, including AT&T (NYSE:T) and T-Mobile US (NYSE:TMUS), on their trade-in programs.
The new program will only be available at Apple's retail locations.
Apple currently runs an online recycling service with California-based PowerOn Services, offering to pay for used iPhones, iPads or Macs.
Older versions of the iPhone are popular in emerging markets. By offering to pay for older smartphones, Apple and the wireless companies can entice customers to upgrade and then profit on reselling trade-ins.
Bloomberg said used iPhones collected in the U.S. will only be resold in emerging markets.
AT&T offers customers up to $200 for the iPhone 4 and iPhone 4S, while selling the latest version for the same amount under contract.
Shares were trading 1.55% lower at $438.19 in late afternoon trading.