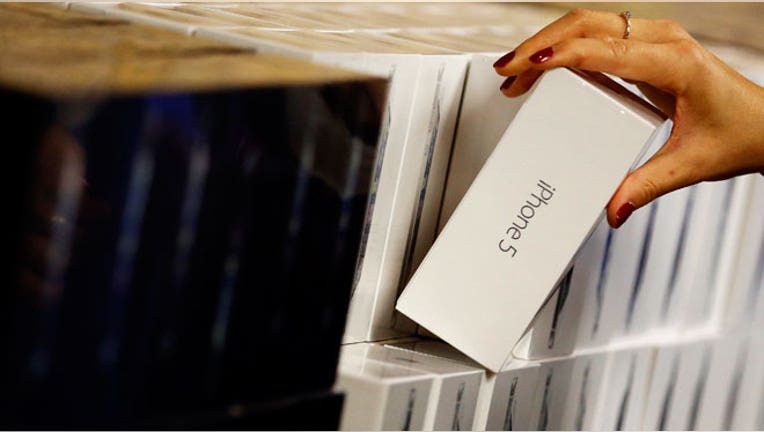 Facing newly-robust competition on the smartphone front, consumer-electronics heavyweight Apple (NASDAQ:AAPL) is reportedly planning to launch a low-cost version of its blockbuster iPhone device for China and other emerging markets in the second half of 2013.
The report comes as Apple has come back to earth from a meteoric rise, with its share price tumbling 20% in the past three months amid a number of stumbles.
According to Digitimes, a tech industry paper based in Taiwan, the company is planning to roll out a low-cost iPhone that will feature a larger display and a brand new exterior design.
The cheaper iPhone is set to launch in China and other emerging markets in the second half of this year, the report said, citing supply-chain sources.
Late last year analysts at Jefferies (NYSE:JEF) weighed in on a potential low-cost iPhone, predicting it would launch in June or July and with a price point of $200 to $250.
"Our analysis indicates that while Apple would gain unit share, revenue/EPS would remain largely unchanged and GM [gross margins] would fall," Jefferies said in a note to clients at the time.
Apple may have been emboldened by strong sales of its iPad mini in China and other fast-growing markets, Digitimes reported. The move may have also been paved by a new family of chipsets being launched by mobile chip maker Qualcomm (NASDAQ:QCOM).
Apple has been hit by increased competition in the smartphone world, especially from South Korean electronics giant Samsung and its Galaxy line of phones.
In October, Apple disclosed a weaker-than-expected 24% rise in fiscal fourth-quarter profits. Revenue in the Asia-Pacific region grew 15% to $7.89 billion.
Shares of Cupertino, Calif.-based Apple rallied 0.73% to $527.37 Tuesday morning. While Apple has rallied 24% over the past 12 months, it remains well off record highs of $705.07 set in September.