Report: Apple Pressures Music Execs for iTunes Exclusivity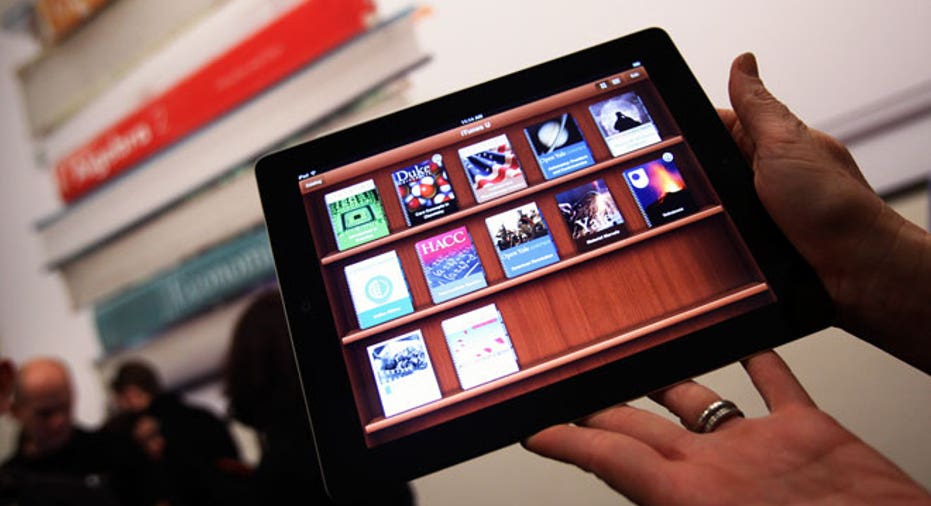 Apple (NASDAQ:AAPL) is reportedly pressuring record labels to release certain singles and albums exclusively over iTunes for a period of time, claiming on-demand music and radio services such as Spotify, Beats Music and Pandora (NYSE:P) are biting into sales.
The move is intended to entice listeners to buy tracks on iTunes as they are released or wait a period of time until the singles become available on free streaming sites, according to the Los Angeles Times citing "several people familiar with the matter."
Apple, Beats Music, Pandora and Spotify did not immediately respond to FOX Business for comment.
The Times, citing anonymous music industry insiders, said the move underscores Cupertino, Calif.-based Apple's worry that on-demand streaming services will continue to cannibalize digital downloads.
Apple executives, they say, have been meeting with major label heads to make their case.
While iTunes continues to hold some 80% of all U.S. music downloads, sales began to slow in 2013. In the first eight weeks of this year, song downloads were down 12%, according to the Times, citing Nielsen SoundScan.
This comes as more people take to their mobile devices, doing everything from listening to music and watching television to ordering takeout and shopping. Google's (NASDAQ:GOOG) Android, which doesn't offer the iTunes app, is also gaining market share over Apple.
Shares of Apple were up 1.35% to $538.11 in recent trade, though they are down about 4% since January. Shares of Pandora were down 0.50% to $35.72 recently.