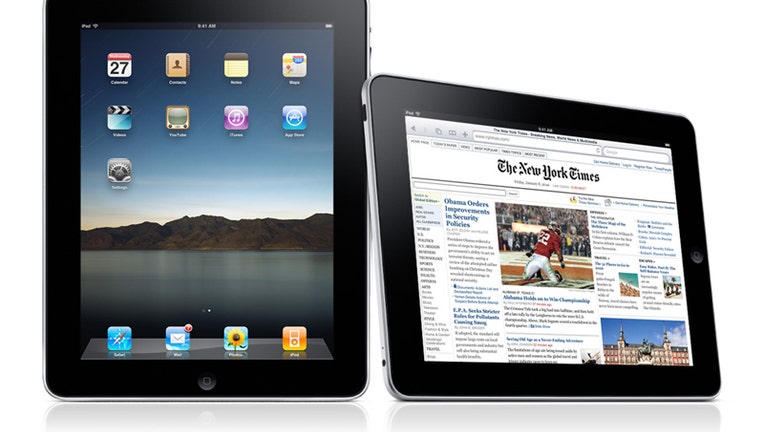 Consumer electronics heavyweight Apple (NASDAQ:AAPL) has reportedly launched production on a third-generation of its popular iPad tablet device that will feature a faster processor and new screen.
According to Bloomberg News, production on the much-anticipated iPad 3 is expected to hit full levels in February and the device is slated to go on sale in March.
The souped-up new iPad will feature a high-definition screen, a quad-core chip that lets users transition between applications more easily and a next-generation wireless network, the news agency reported.
The iPad has been a massive hit for Cupertino, Calif.-based Apple, which has generated at least $25.3 billion by selling more than 40 million units. Only the highly-popular iPhone has been a bigger hit in recent quarters.
According to Bloomberg, Apple has been working to make the iPad compatible with a new wireless standard called long-term evolution, or LTE, that Verizon Wireless (NYSE:VZ) and AT&T (NYSE:T) are launching.
It's not clear how many pixels the new iPad screen will display, but Bloomberg reported it will have a greater resolution than some high-definition TVs.
After falling 0.34% to $419.97 during regular trading, shares of Apple were mostly unchanged in after-hours action.
Mass production of the new iPad began earlier this month as factories in China ran 24 hours a day, Bloomberg reported.
The news comes as Apple, the world's largest tech company by market cap, issued a new report that revealed a list of its suppliers and their working conditions.
The iPad is being manufactured at Chinese factory operator Foxconn Technology Group, which has been the subject of criticism over working conditions. According to media reports, at least 12 workers have committed suicides at Foxconn plants in China.
Bowing to pressure, Apple said Friday it will join the Fair Labor Association, which will independently monitor working conditions of its factory partners.