Report: Amazon Tested Wireless Network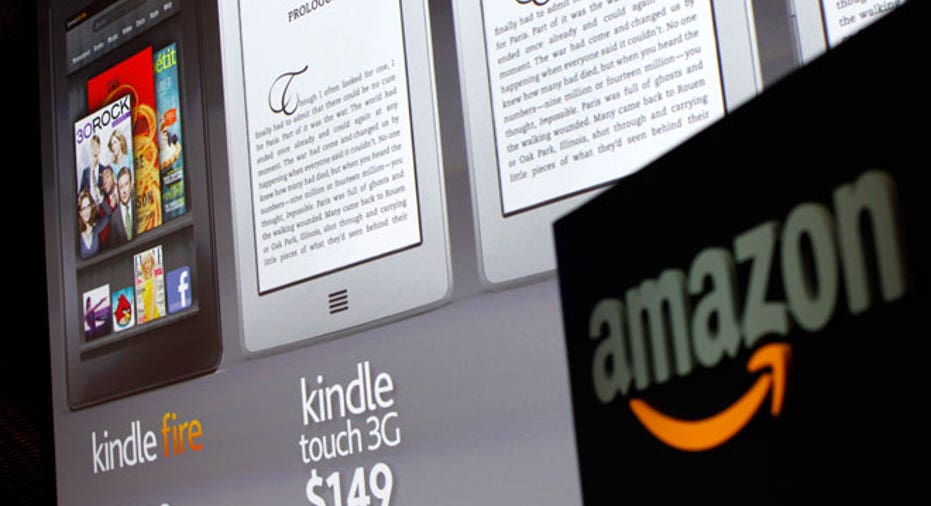 Amazon.com (NASDAQ:AMZN) tested a new wireless network that would allow users of Amazon devices to connect to the Internet, Bloomberg News reported Friday.
The reported test would be another sign Amazon, the world's largest e-commerce company, wants to extend beyond online retail and hardware like the Kindle. Adding wireless connectivity to its portfolio would give Amazon a footprint in what users do on the Internet, how they connect and what device they use.
Fellow tech giant Google (NASDAQ:GOOG) has built high-speed broadband networks in 17 cities and operates a Wi-Fi network in Mountain View, Calif. It also agreed to a partnership with Starbucks (NASDAQ:SBUX) to provide wireless connectivity at the chain's coffee shops.
Amazon's wireless network was said to be tested in Cupertino, Calif., and utilized spectrum owned by satellite communications company Globalstar. The firm is seeking FCC approval to convert about 80% of its spectrum to terrestrial use, which would include services like wireless Internet.
Amazon didn't immediately respond to a request for comment.
Bloomberg News said it wasn't clear if the network testing, done in the vicinity of Amazon's Lab126 research facilities, was still underway. Lab126 designs and engineers the company's Kindle devices.
Shares of Amazon were trading a penny higher at $289.74 early Friday afternoon.