Report: Amazon Talking to HTC About Smartphone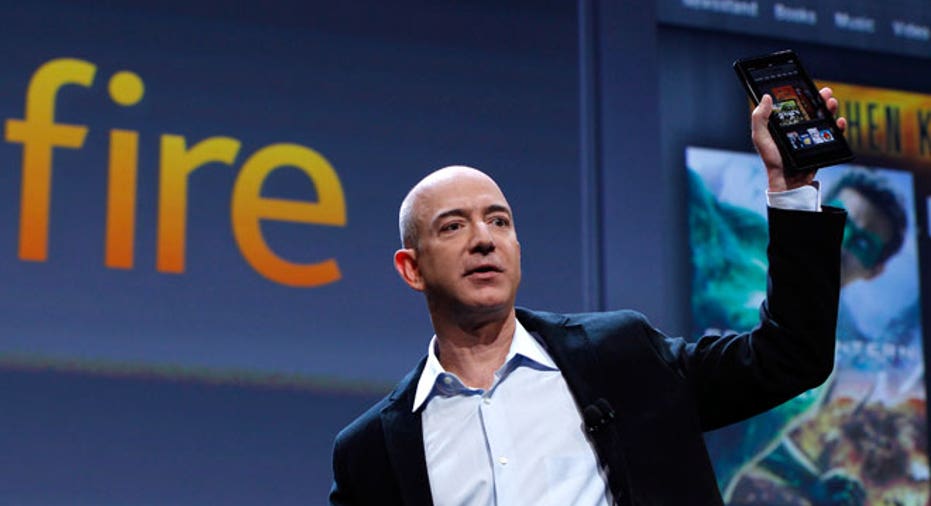 Amazon.com (NASDAQ:AMZN) has reportedly held talks with phone maker HTC to potentially develop a smartphone for Amazon Prime subscribers, as the e-commerce giant looks to expand beyond its Kindle tablets.
According to Bloomberg News, Amazon hasn't made a final decision on whether it will proceed with its smartphone plans.
The Financial Times reported earlier that Amazon and HTC have discussed three devices.
One source told Bloomberg News that Amazon would sell phones through subscriptions with carriers.
The company is primarily looking to increase the number of devices that offer easy access to Amazon Instant Video, the person added.
HTC said it doesn't comment on rumors or speculation. Amazon didn't immediately respond to a request for comment.
Amazon Prime was introduced in 2005 as a service offering faster shipping. It has grown to include a selection of streaming movies and television shows from Amazon Instant Video, as well as other perks.
Amazon's latest tablet line, the Kindle Fire HDX, allows users to download some of that programming for offline viewing.
Amazon Instant Video is also accessible from PCs, Apple's (NASDAQ:AAPL) mobile devices and a variety of Internet-connected televisions and set-top boxes.
HTC worked with Facebook (NASDAQ:FB) to make a smartphone designed with the social media website in mind, but that phone was pulled from AT&T (NYSE:T) shelves after failing to garner interest.
Shares of Amazon were up 1% at $309.61 late Wednesday morning.