Report: Actavis Near Buyout Deal with Allergan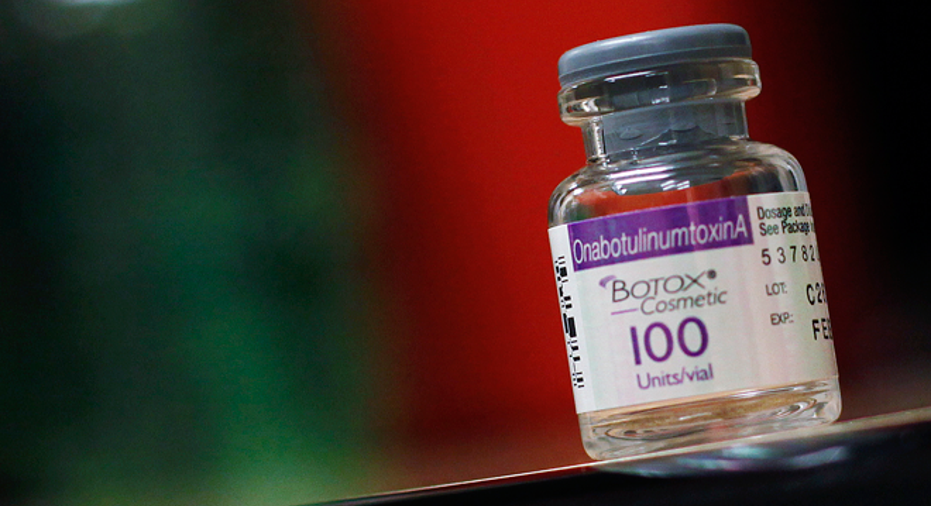 Allergan Inc is close to a buyout deal worth up to $65.5 billion by Actavis Plc, one that could end months of pursuit by Canada's Valeant Pharmaceuticals and William Ackman's hedge fund, Pershing Square Capital Management, according to a person familiar with the matter.
Actavis may pay Allergan between $215 and $220 per share, with the final price likely coming at the high end of that range, according to the source. A deal could be announced as early as Monday, the source said.
If such a price materializes, it will likely put Botox maker Allergan out of Valeant's reach, despite the drugmaker's willingness to raise its cash and stock offer above a current value of about $54 billion, two sources familiar with the matter said.
However, if the agreed price comes in lower and Actavis investors show skepticism over the deal by trading their shares lower, Valeant may consider a new approach, according to one of the sources familiar with Valeant's thinking.
Actavis, Allergan and Valeant declined to comment. Pershing Square was not available for comment.
"I think Actavis is going to win," said Erik Gordon, a professor at the Ross School of Business, University of Michigan. "Ackman is going to be content to take his profit on his Allergan shares and go onto the next battle."
The bid for Allergan has proven one of the most complex and unorthodox in the healthcare sector. Ackman disclosed in late April a nearly 10 percent stake in the drugmaker and plans to bid for the company together with Valeant.
Allergan's resistance to the deal has led both sides to fight their cases with shareholders, in court and even raise the potential of alternate acquisitions.
Allergan had held on-and-off discussions about purchasing Salix Pharmaceuticals Ltd for more than $10 billion in cash, a deal that would have made it harder for Valeant to acquire the combined company.
Last week, Pershing Square unveiled an 8.5 percent stake in animal health company Zoetis Inc, another potential takeover target. Some viewed the move as possibly supplanting Ackman's interest in Allergan.
News of an imminent deal with Actavis comes ahead of a Dec. 18 special meeting of Allergan shareholders initiated by Ackman, who is seeking to replace several of Allergan's board members and compel the company to enter takeover talks.
"Ironically, the Allergan shareholders should send thank-you notes to Bill Ackman," said Gordon, noting they may soon receive far more for their shares than they would have considered even six months ago.
(Additional reporting by Caroline Humer; Writing by Caroline Valetkevitch and Michele Gershberg; Editing by Jeffrey Benkoe and W Simon)