Rental Car Insurance: Is It Worth the Price?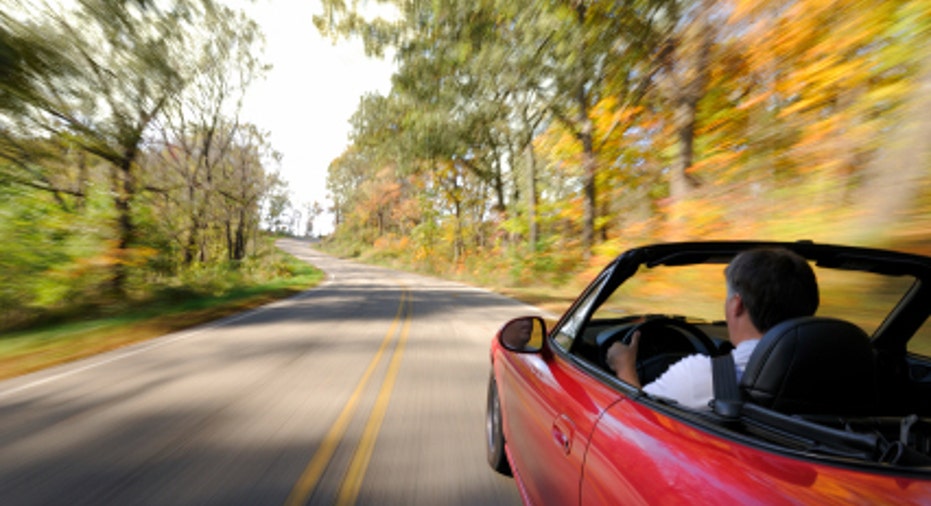 When vacationers rent cars this summer for their adventures, the big debate isn't likely to be about whether to get a compact, a mid-size or a full-size, but whether to sign up for the insurance the rental company is offering.
Gas prices are already making road trips more expensive than they were last summer, so the extra $7 to $14 a day -- or as much as $40 per day for more comprehensive rental car insurance -- might be tempting to pass up. Whether or not you should is a something you should figure out long before you get to the counter.
"You should not make a snap decision," says Loretta Worters, vice president of the nonprofit Insurance Information Institute. "Some renters either purchase all of the coverage or they decline the insurance without knowing if they are covered by other policies. This can result in either wasting money by purchasing unnecessary coverage or having gaps in coverage, making the driver dangerously uninsured."
Read this story on DailyFinance here
Generally, your personal auto insurance will cover you when you rent a car. In most cases, whatever coverage and deductibles you have on your own car would apply when you rent a car, provided you are using the car for recreation and not for business, says Worters. If you dropped either comprehensive or collision on your own car as a way to reduce costs, you will not be covered if your rental car is stolen or damaged in an accident, so you'll need to buy it, she adds.
However, do find out if your own policy covers your car rentals for travel, as opposed to just rentals while your own car is being serviced, points out Greg McBride, a senior financial analyst with Bankrate.com. Know too, that if your current car insurance policy has a high deductible, you might want to get the rental agency's coverage. "Do you really want to fork over a large deductible because somebody smashed a car that isn't even yours?" asks McBride.
If during your trip you will add authorized drivers who aren't covered under your car insurance, get rental car insurance from the agency, says Jimmy Spears, assistant vice president of auto claims for USAA.
Plastic Provides Partial Protection
Many credit cards also cover car rental insurance, but be sure you know the details of what your card covers before you rely on it. "Some coverage may not kick in until all benefits of your existing car insurance policy are exhausted," says McBride. The insurance offered by credit cards usually cover only damage to or loss of the rented vehicle, not for other cars, personal belongings or the property of others, says Worters. There may also be no personal liability coverage for bodily injury or death claims. And while credit card companies will provide coverage for towing, many may not provide for diminished value or administrative fees, she adds. Some card issuers have changed their policies, so you may not have as much protection as you thought, says Worters.
To be sure what's what, call the toll-free number on the back of the card you'll be using to rent the car. Ask the credit card company or bank to send you their coverage information in writing. If you have several credit cards, check with each to see who is offering the best deal.
Proceed with caution at the counter
If you do decide to go with the rental agency's insurance, here's what you need to know. Avoid gotchas: Be sure you get sufficient coverage. "Make sure the insurance levels are right.
ow much liability insurance does the agency provide? Make sure it would be enough to cover you if you are sued, for example $1 million or more," says Chris Kissell, managing editor at Insurance.com. For collision coverage, it's the amount you think the car is worth.
"There are often conditions attached to the insurance that people may overlook. For example, driving under the influence, speeding or other reckless or illegal behavior may void some or all of the coverage you purchase from a rental agency. Even something as seemingly innocent as driving on a gravel road can void your coverage, so you need to know exactly what is covered," warns Kissell.
Do ask the rental agency in advance if they will need to do a credit check and examination of your driving record before offering you insurance, which is becoming more common, adds Kissell.
Be clear on fees and conditions. "They can charge you extra for the time they can't rent out the car that you damaged," says Dan Weedin, an insurance and risk management consultant.
Know too, that if you total a car that now has more money owing on it than it's worth, then you can be charged for that diminution of the car's value, adds Weedin. If you purchase the full physical damage coverage, you get the peace of mind of knowing that you can simply turn it in, regardless of scratches, dents or worse, and not have any liability, says Weedin.
Many rental companies now impose various fees after an accident that you will be responsible for. "These fees can include towing, storage, impound fees, loss of use, administrative services. Administrative and diminished value fees vary widely, costing anywhere from several hundred to several thousands of dollars if you are involved in a car accident, says Worters.
Do not assume that you are fully covered by your own auto policy in all situations, especially if you're renting a car abroad, points out Spears. Weedin recommends that you call your auto insurance agent to go over everything your policy might exclude, including territory of operation. You may need to bite the bullet in these cases and purchase full coverage.
Learn the Lingo
--Loss Damage Waiver: Also referred to as a collision damage waiver outside the U.S., an LDW is not technically an insurance product. LDWs do, however, relieve or "waive" renters of financial responsibility if their rental car is damaged or stolen, explains Worters. In most cases, waivers also provide coverage for "loss of use," in the event the rental car company charges the renter for the time a damaged car can not be used because it is being fixed. It may also cover towing and administrative fees.
--Liability Insurance: By law, rental companies must provide the state-required amount of liability insurance. Generally, these amounts are low and do not provide much protection. If you have adequate amounts of liability protection on your own car, you may consider forgoing additional liability protection.
--Personal Accident Insurance: This covers you and your passengers for medical and ambulance bills for injuries caused in a car crash. If you have adequate health insurance or are covered by personal injury protection under your own car insurance, you may not need this additional insurance. It usually costs about $1 to $5 a day, says Worters.
--Personal Effects Coverage: In case a thief rips off items in your car, you're covered. But if you have a homeowners or renters insurance policy that includes off-premises theft coverage, you are generally covered for theft of your belongings away from home already, minus the deductible. If you purchase this coverage through the rental car company, it generally costs between $1 and $4 a day, says Worters.
Unfortunately, says Kissell, "There is no easy way to say whether the cost of car rental agency insurance is 'worth it'. At the end of the day, it's all about weighing your risk against your reward." Your worst choice is to skip coverage altogether. Says Kissell, "Regardless of the expense, you need adequate coverage. It's crazy to get behind the wheel without it."
More From Daily Finance:
Household Appliances You Should Unplug to Save MoneyDo Smokers Know How Much They Spend on Cigarettes?How to Prep for a (Possible) Double-Dip Recession